The hen party
A change of plans inadvertently invents a new type of Lancashire wedding photography…
Sometimes plans change. Take Gemma. She's marrying Jamie next month (I'll be at The Villa, Wrea Green to capture the celebrations) and we had a pre-wedding family portrait planned as part of the wedding photography package.
The problem is Jamie works in Formula 1, and as the season is reaching its climax now's really not the best time to drag him back for some family portrait photography. Some other members of the family were going to be unavailable too.
The solution? Photograph the hen night instead. I'll be honest, I was a tad nervous about the suggestion. As a Preston wedding photographer I'm perilously close to Blackpool's inimitable brand of hen and stag nights and had visions of finding myself in drag, chained to an Oompa-Loompa. Or worse.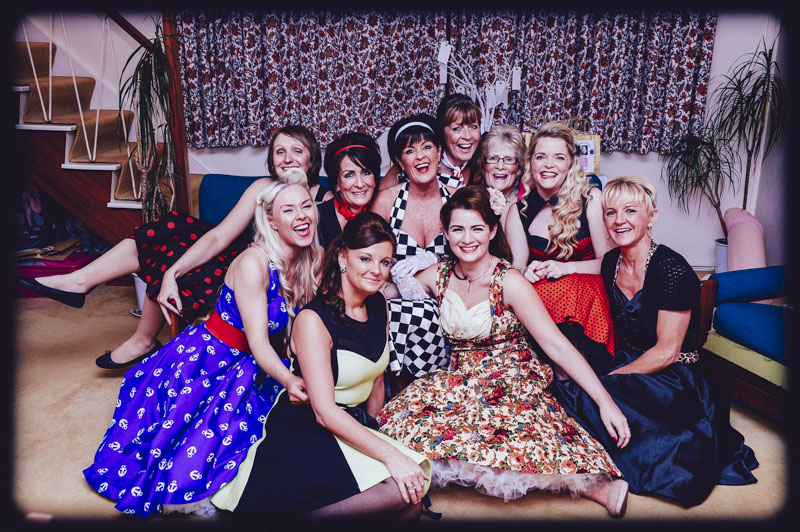 Happily Gemma had other plans. Her idea of the ideal hen night was a far more civilized affair – held at home, with everyone in vintage dress. There was an awful lot of sex on the beach (other cocktails were flowing well too), plenty of games, and time for some great group shots.
I didn't actually have a hen photography package before Gemma suggested it – but now I do. So thanks to Gemma for adding a new service to the list, and if you'd like to make your hen night a part of your wedding photography package, you'll find me here.
View my wedding photography gallery
View my wedding photography packages