The photographers' wedding photographer
Sheila and Daryl broke with convention for their Lytham wedding – and set me a challenge.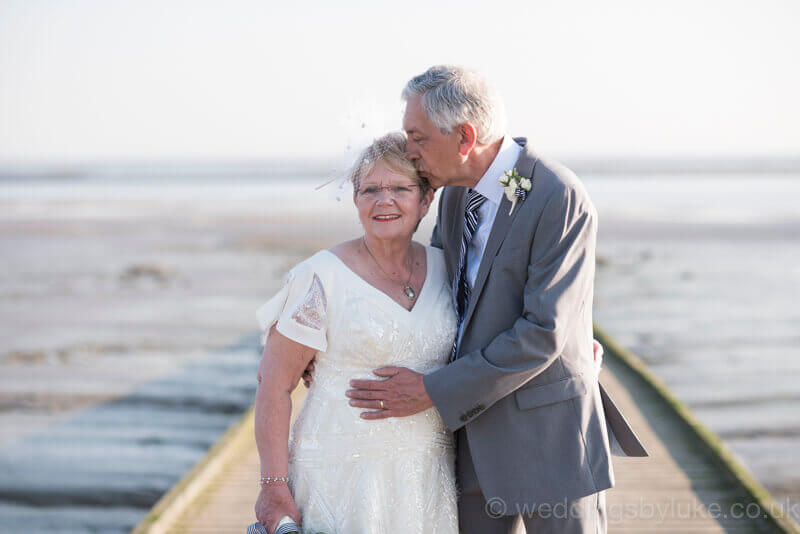 When you're working on a weekly basis in the joyous surroundings of a wedding, it's hard to treat any project as 'just a job'. How can you when you're responsible for shooting the most important day of people's lives?
So every Lancashire wedding photography shoot I undertake comes with a bit of pressure. And that was even more the case with Sheila and Daryl.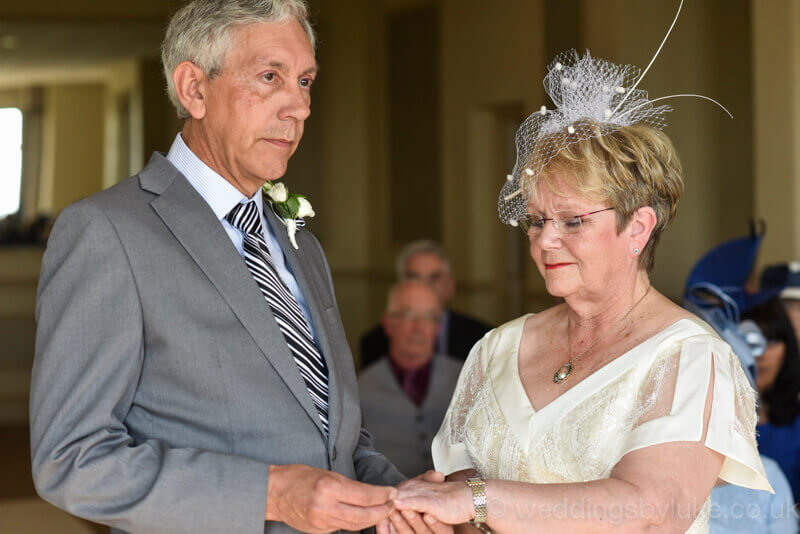 Not that they did anything to rack up the tension – they couldn't have been lovelier and easier to work with. But both of them are semi-pro photographers, and both are regional judges of photographic bodies. Gulp.
Happily, I wasn't short of inspiration. First was the ceremony and reception itself at Lytham's Clifton Arms Hotel. I love the way Sheila and Daryl broke with convention: no sit down 3-course meal; just a light afternoon tea overlooking Lytham Green.
Then there was the inspiration of the location itself. With green, prom, windmill and the boardwalk that leads from the lifeboat station to the Ribble estuary, you're never short of an interesting backdrop. As this was an afternoon celebration, most guests had departed by 5.30 (another break with convention) so we took advantage of the low early evening sun and lengthening shadows to capture some terrific outdoor shots. A pity the tide was out in the estuary – but then it almost always is!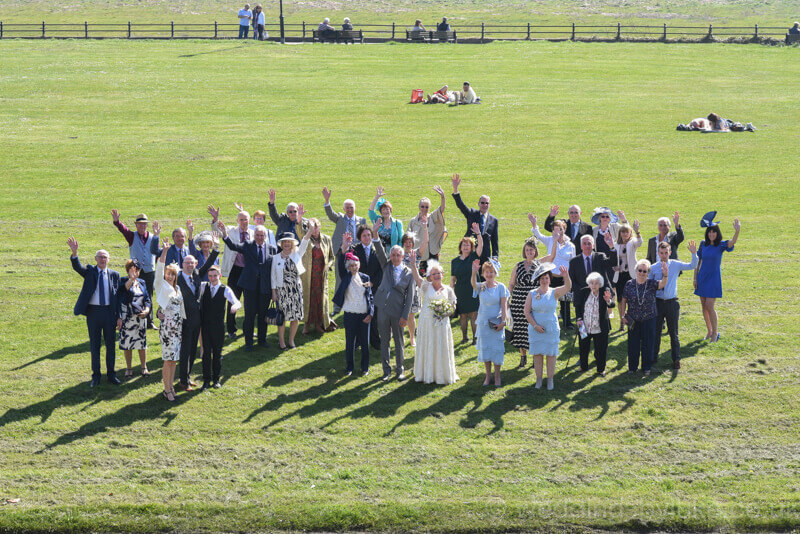 As for the results – Sheila and Daryl loved them. Phew.
Planning your celebrations? Let's talk about your Lancashire wedding photography here.
View my wedding photography gallery
|
View my wedding photography packages
|
Back to my blog posts