Bandstands and boardwalks and boats, oh my!
Choosing a Lake District wedding in mid-April runs a few risks – but the results are worth it.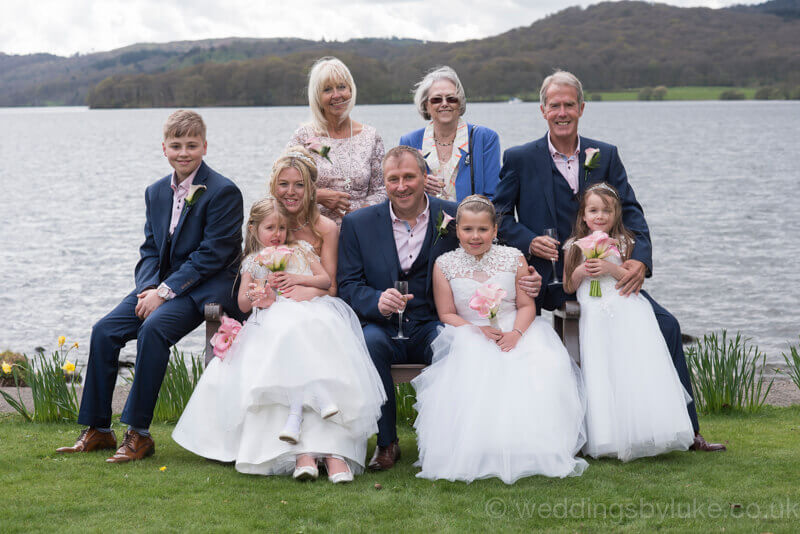 You can almost imagine the conversation Cora and Gareth will have had when planning their wedding. "April? The Lake District? Sure you don't want it a couple of months later?"
This was one of my chillier wedding photography shoots of 2017 to date. The clouds looked ominous. The sun made only a brief appearance (although it timed it nicely to coincide with the vows). And the intimate party of 20-25 didn't spend too long outdoors. But then, everything else about this wedding more than compensated.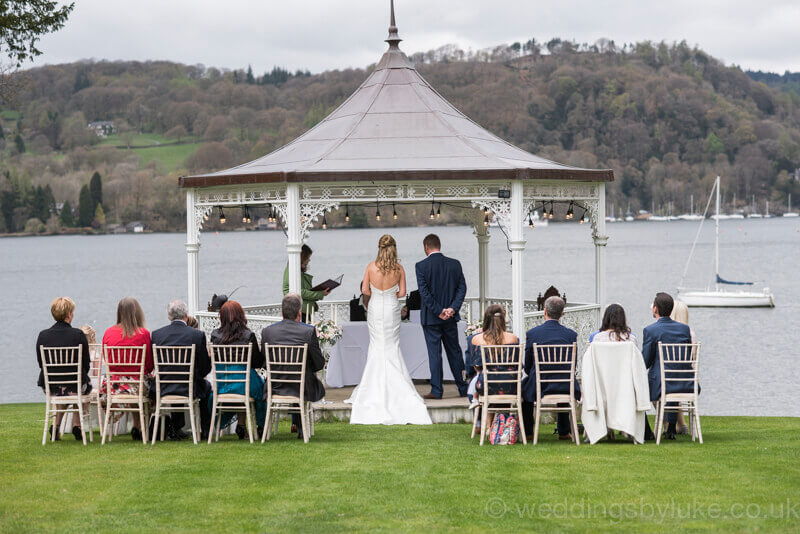 Storrs Hall, on the banks of Windermere, is a wedding photographer's dream. The wedding ceremony on the bandstand. The portraits on the jetty. The lawns that roll down to the lakeside. And the boats that put-put around in the background. If I could ask clients for a checklist of photogenic things that are great to have in shot, Cora and Gareth delivered the lot.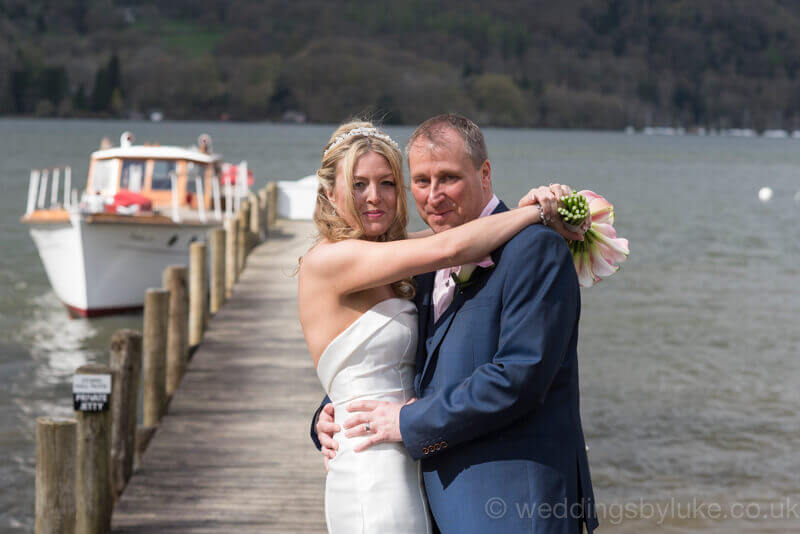 Ceremony and portraits done, we rushed back to the warmth of the hall for an informal dinner, which (from my perspective) was made even better by the limited numbers. It meant that – for once – I could remember everyone's name!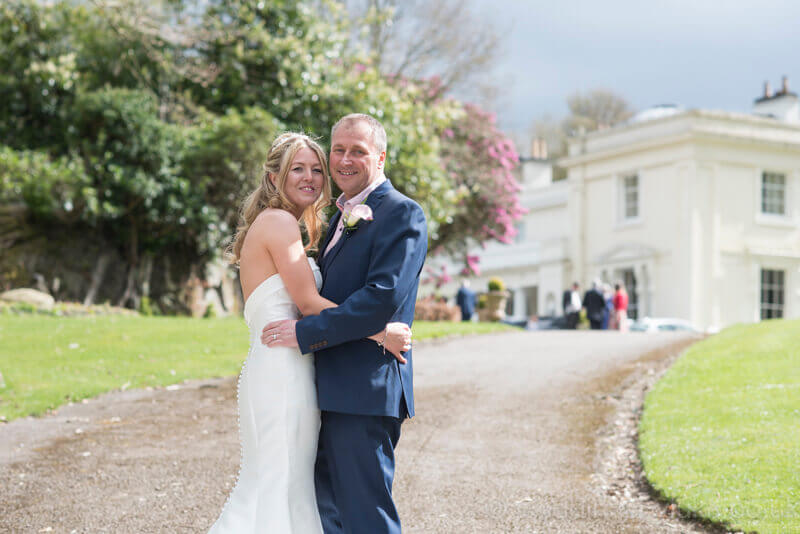 If you're looking for a great Lake District wedding venue, I can wholeheartedly recommend Storrs Hall. And if you do book it, I'd love to cover your wedding photography for you. Let's talk about your plans here.
View my wedding photography gallery
|
View my wedding photography packages
|
Back to my blog posts