Spring wedding photography at Mitton Hall
Claire and Paul's wedding was a classic case of having to stay on my Lancashire wedding photographer toes…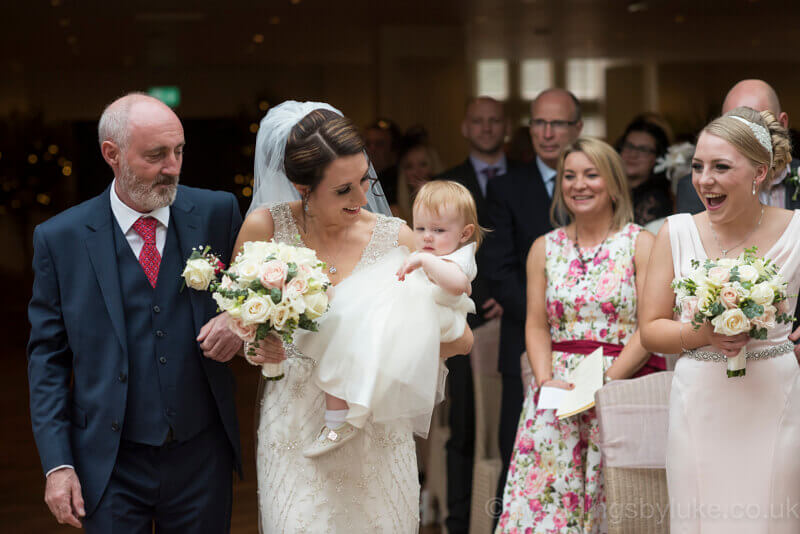 Not that that was anything to do with Claire and Paul, or their guests – at what was a lovely, warm and wonderfully enjoyable wedding. But the Lancashire weather (April showers and all that) was determined to keep things unpredictable.
Why single Lancashire wedding venues work best
The real advantage of this wedding, as I've mentioned before in these pages, was the fact it was all contained in a single venue with civil ceremony and reception both help at the gorgeous Mitton Hall.
From a purely practical perspective, single venue weddings (whether you do as Claire and Paul did, or choose a church wedding and hold the reception in the church hall next door) are great for ensuring you get more from your wedding photographer.
There's no travelling between venues and the lost time that involves. Nor can family members and friends go missing somewhere between ceremony and reception – so there's no delay in getting the group shots done.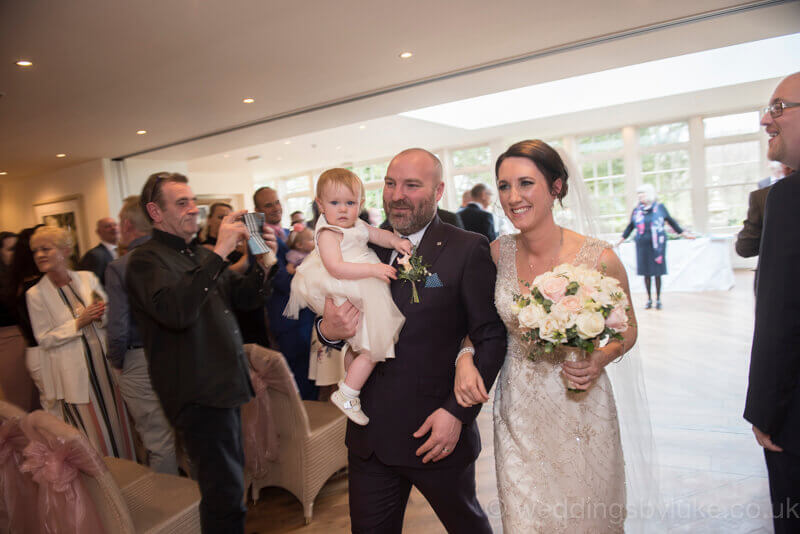 Cutting the red tape
The other big advantage of choosing a Lancashire wedding venue like Mitton Hall (if you'll permit me a moment's professional grumble) is I don't have to abide by what seem to be a growing number of restrictions imposed on Lancashire wedding photographers by church vicars and priests. Whinge over. Where was I?
Ah yes, the weather. Thank goodness Claire and Paul chose a venue as photogenic as Mitton Hall, because it meant we were still able to put together a really lovely portfolio of images, indoors and out, despite dodging showers and coping with pretty soggy conditions underfoot.
And when the sun did come out, well, you can see the results for yourself.
Planning your wedding? Let's talk about it here.
View my wedding photography gallery | View my wedding photography packages | Back to my blog posts