Megan & Jon Wilkin's Wedding Whitewell & Stoneyhurst
The Inn at Whitewell and Stoneyhurst College – a gorgeous setting for a Lancashire winter wedding
Megan & Jon Wilkin, Inn at Whitewell & Stoneyhurst College Chapel
When you're a star of rugby league, your summers are rather occupied making crunching tackles and sprinting for the touchline. Which was why St Helens all-rounder Jon Wilkin found himself marrying Megan on the penultimate day of the year, in a howling gale and near-biblical deluge.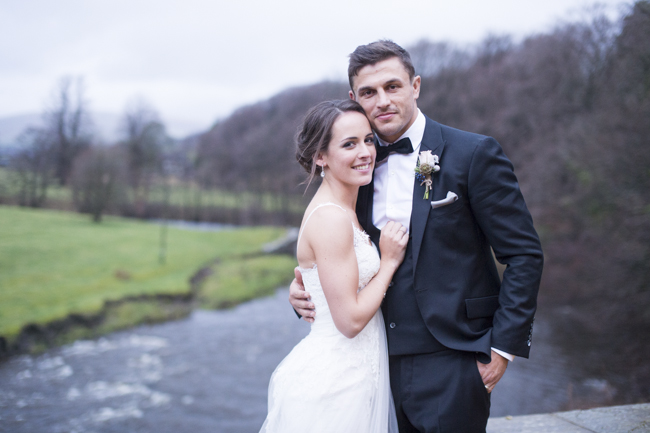 The rain meant that I never did get chance to take shots of Megan and Jon by the river or beneath the trees – a shame because the Inn at Whitewell practically bursts with opportunities for classic Lancashire wedding photography shots. But you'd expect any professional wedding photographer to work with the conditions they have. That meant taking some great 'elements at full throttle' shots that will be talking points for years to come; and some gorgeous interior shots that made the most of the College Chapel's historic architecture and the Inn's warmth.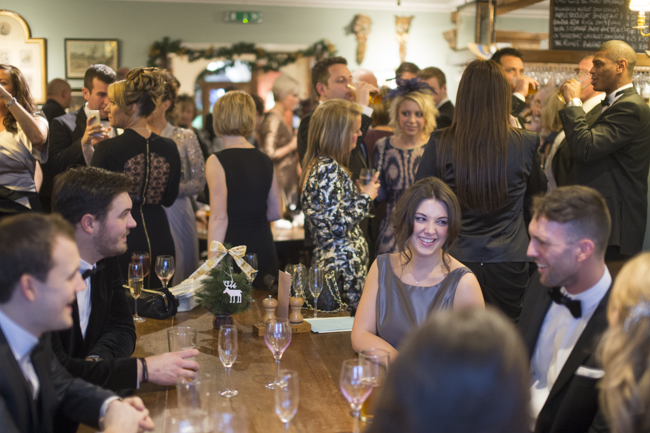 That's something that comes across wonderfully well in these shots. The storm outside kept everyone together, and there's a real feeling of intimacy and joy that pours from every image.
So there you have it: proof that even the worst weather doesn't need to dampen the best weddings. Let's talk about your Lancashire wedding photography. Give me a call.
Back to my blog posts
View my wedding photography gallery