The changing face of wedding photography
Civil partnership and same sex wedding photography – the changing face of Britain, as seen through a lens.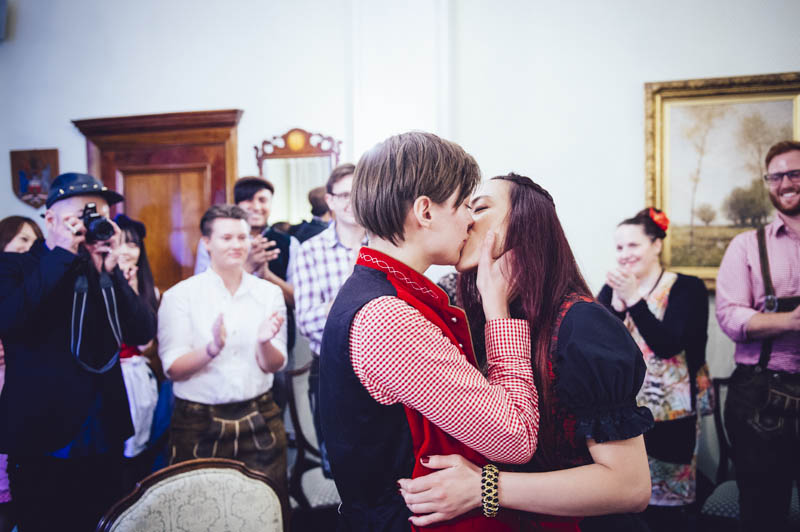 We've come a long way. When I started out as a Preston wedding photographer (and it's really not that long ago) the weddings were exclusively bride/groom affairs, most of the ceremonies were in churches and most of the receptions followed the traditional route.
Lots of them still are of course, but a pleasing social liberalism, new legislation and a great dollop of common sense means that marriage is no longer restricted to one man and one woman.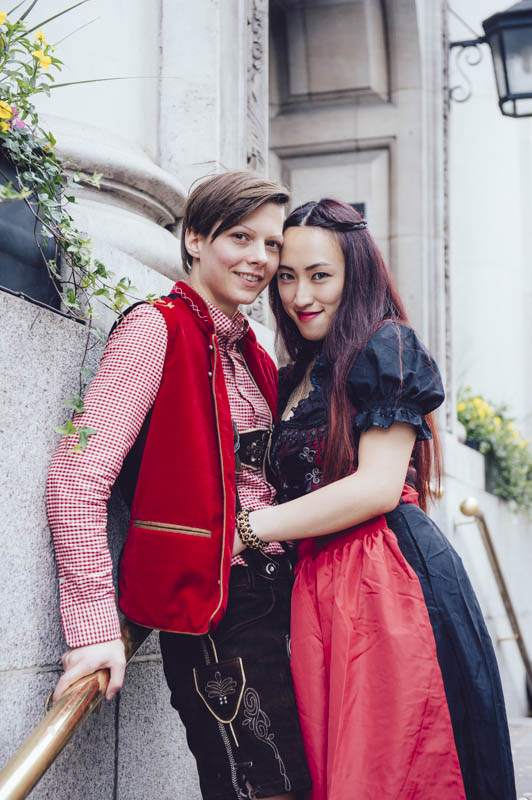 It's not exactly a scientific study, but if you were to lay side by side a single shot from all the weddings I've covered over the years you'd notice a small but significant shift. Prior to 2005, I could only cover heterosexual weddings (because legally there was no other sort). Post 2005, civil partnership photography suddenly became a new and exciting possibility. And as of this year, I've completed my first gay wedding photography shoot.
It's not just the changes in front of the lens that show how things have changed. When I shot my first civil partnership we collected a small but noticeable group of onlookers who watched proceedings with what I guess was mild curiosity.
Last week I was in Chelsea to cover the civil partnership of Tiffany and Rebecca. Rebecca is German and was in traditional Bavarian dress. As we took to the streets of Chelsea to capture some suitably loved-up shots, what struck me was that the sight of two women kissing – even when one of them was dressed as a Bavarian – generated far less attention than the fifty-something chap who skateboarded past in his business suit. I think that counts as progress.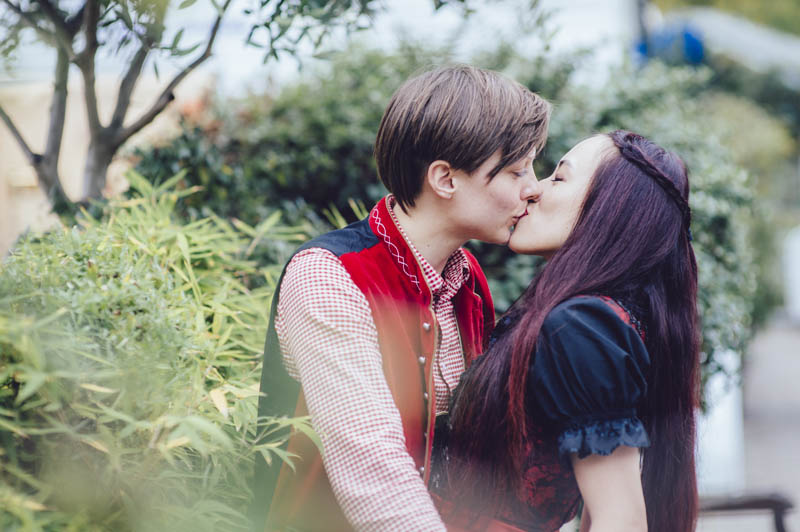 From a personal perspective, I love civil partnership and same sex wedding photography. It's always so much fun; always so uninhibited – and that always makes for some great shots.
Let's talk about your wedding or civil partnership photography. You'll find me here.
View my wedding photography gallery
View my wedding photography packages
View my wedding photography blog posts