Making the case for props in your wedding photography
How can a prop help your wedding photography lift off?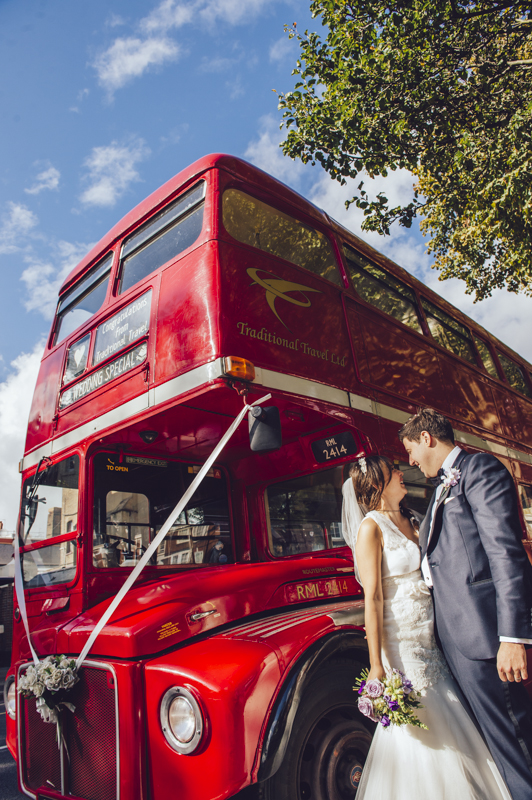 Last week I was in London shooting the wedding of the extremely lovely Katie and Alex. After the ceremony at Islington Town Hall, the wedding party boarded a London bus (what else?) – and from there things took a turn for the impressively unconventional.
The reception was held at The Cellars in Shoreditch, a Victorian pub with period furniture (tables were laid out in 3 long rows) and a classically British menu. The best man's speech became a best men's speech because there were two of them. And the maid of honour was Katie's best friend, Ben.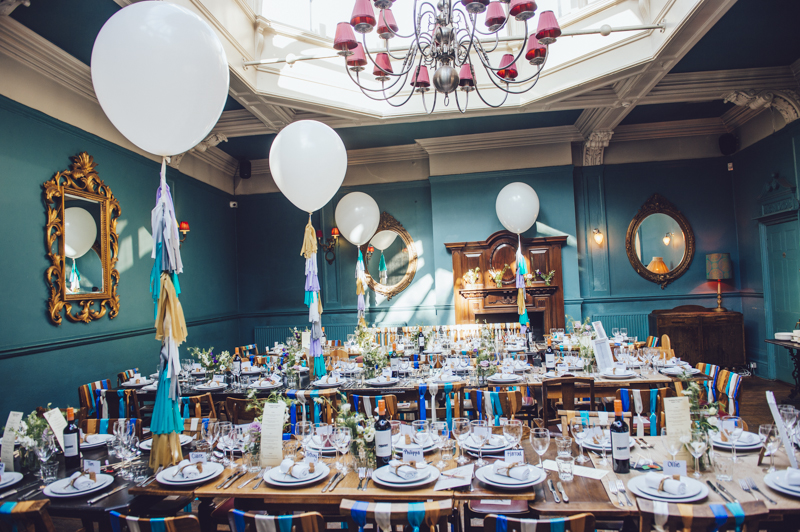 Whilst the guests made themselves at home, I took Katie and Alex for a walk with a really big balloon. Now if you've browsed my wedding photography blog you'll know that every now and again I like to use a prop of some description: a pair of wellies, a parasol, a cow, that sort of thing.
I'm not a fan of quirky for the sake of it, but the right prop in the right place at the right time can help create a mood you simply can't get from grinning at the camera. A prop can inspire your wedding photography, pushing it in a different direction from the tried and tested.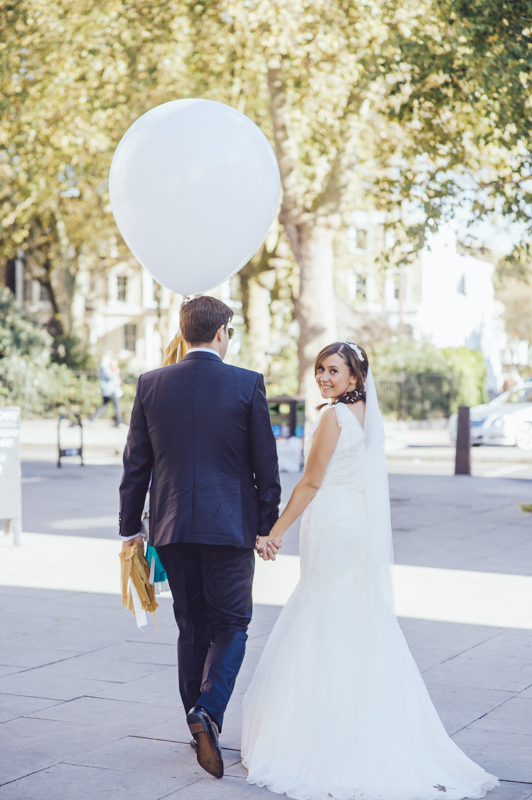 I love that the balloon seems almost to be a party to proceedings here. There's a French movie from the 1950s called The Red Balloon in which the balloon of the title follows a young boy around Paris. There's something really lovely about that image, so I've recreated that spirit here: wedding photography inspired by French cinema. At least, it was until the balloon met with an unfortunately placed tree branch. Scared the hell out of the kids in the park.
What will inspire your wedding photography? Call me and let's discuss it.
View my wedding photography gallery
View my wedding photography packages
View my wedding photography blog posts