Your wedding photography, for FREE!
Getting married this year? Know someone who is? Message me on Twitter or Facebook and you could win £1,000 of wedding photography, for FREE!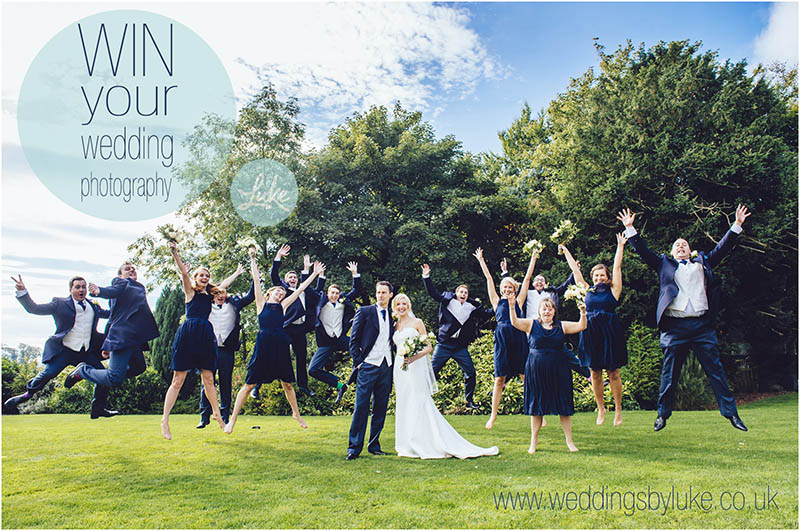 According to Brides magazine, the average cost of a wedding in the UK is £24,000. Yikes.
I can't take away the cost of the reception, the rings, the cars, the flowers or the band. But this year, I can do something about the cost of your Preston wedding photographer. Because this year I've decided to give one lucky couple £1,000 of wedding photography for nothing. Nil. Nada. Zilch.
Here's how it works:
1) Send me your name, email, wedding date and venue on Twitter (@mrlukephoto), Facebook (weddingsbyluke), or contact me here.
2) Closing date is Friday 20th February 2015 (so if you're planning on popping the question on Valentine's Day you've still got time to enter).
3) I'll pick an entry at random and, as long your wedding date is free in my diary (or provided you can fix your wedding for the date we agree) you'll get £1,000 of Preston wedding photographer for nothing…
4) …So you can go spend the money you save on a spectacular honeymoon.
T&Cs
Only one entry per person (although entries from friends/family are fine)
Entries must be from within a 25 mile radius of Preston
My decision is final
There's no cash alternative to the prize
If there's a clash of dates and you can't make alternative arrangements I'll move on to the second person/couple out of the hat
It's that simple. And the prize could make one helluva difference to your/your friend's wedding costs. So share this post – and win your wedding photography. I'm look forward to meeting you.
View my wedding photography gallery
View my wedding photography packages
View my wedding photography blog posts