A winter wedding at The Villa, Wrea Green
How do you blend Formula One and Christmas into your winter wedding theme? Like this…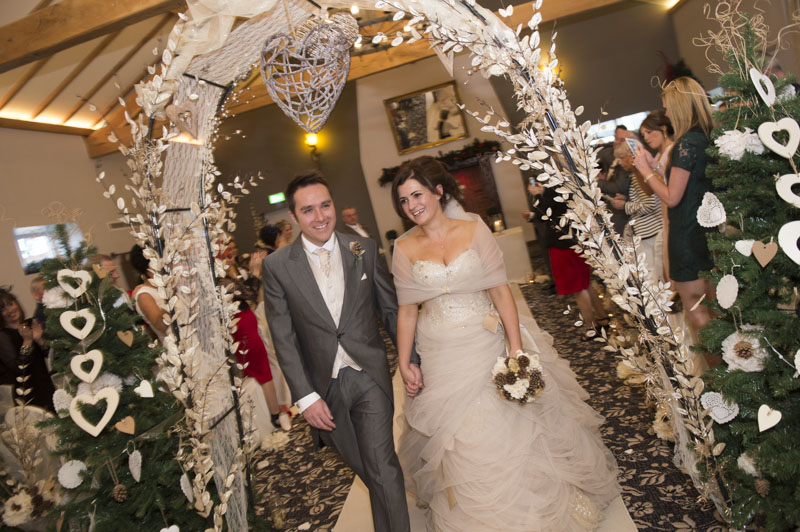 Spend long enough as a Preston wedding photographer and you start to develop a strange kind of immunity to the incredible things event dressers can do to your wedding venue. While guests gasp in admiration, I shoot away, desensitized to the splendour around me.
But sometimes even I have to put the camera down (just for a moment, of course) and take it all in. That was the case at Gemma and Jamie's wedding, at The Villa, Wrea Green (you can read my thoughts about The Villa as a Preston wedding venue here) on 27 December 2014.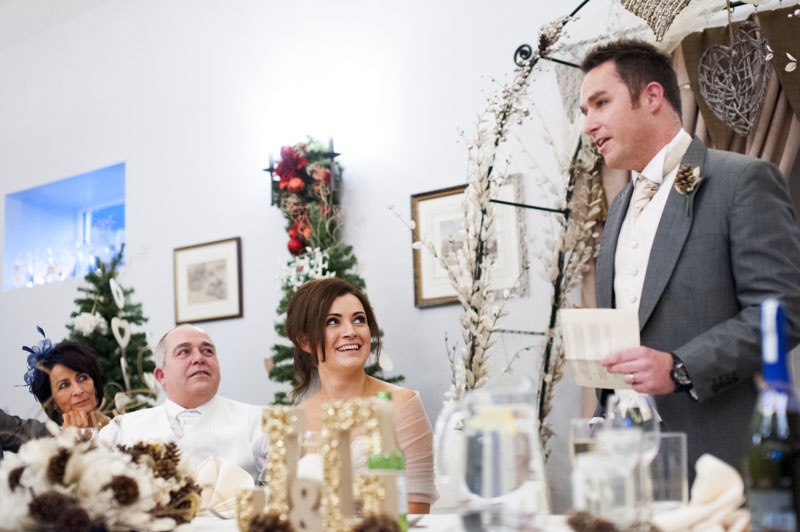 All in the detail
Detail's important at every wedding, but the attention to detail here was quite something. From wintry bridal arches to tastefully furnished Christmas trees, the newly converted ceremony room looked magnificent. But Gemma and Jamie's party had far more space to play with than that. By choosing a winter wedding (Jamie works in Formula One so the off season was the natural time for the wedding) the bride and groom enjoyed pretty much the run of the place.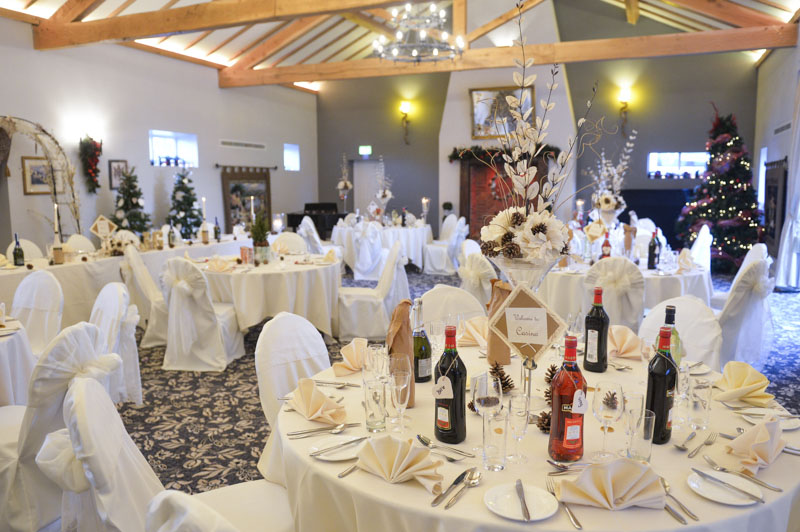 Shooting a winter wedding
Unless, like Jamie, your work demands a winter wedding, few people opt for winter over a spring/summer event. I guess that's to be expected, and it's true that a winter wedding can present certain challenges for a Preston photographer (and everyone else), but few days are a complete wash-out. There's usually a point where something photogenic happens, whether it's snow, crisp frost or, as here, watery afternoon sunshine that enlivens some bridal party shots and bride and groom pictures in the grounds.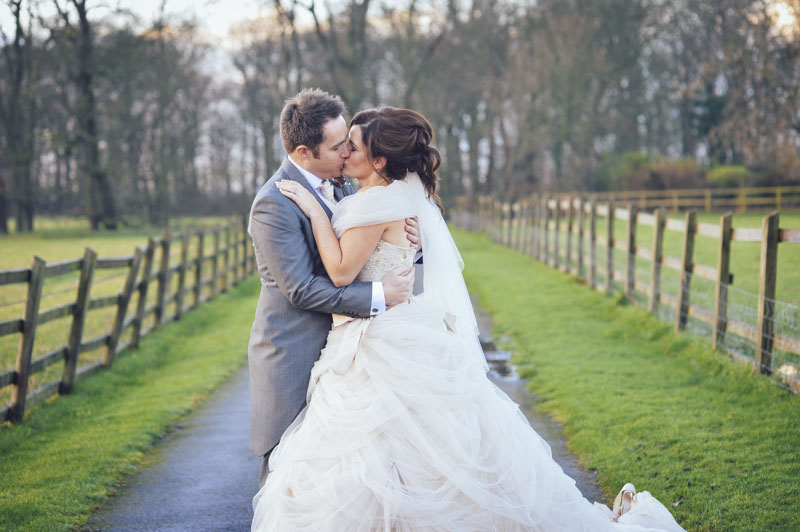 The F1 photobooth
Increasingly, being a Preston wedding photographer is about shooting more than bride, groom and wedding party. It's about capturing a complete event feel – and showing what the guests are up to while the bride and groom are busy meeting and greeting. It can even be about helping to create the mood.
Given Jamie's day job, an F1 themed photobooth, decked in chequered flag bunting, was the ideal way to encourage guests to lose a few inhibitions. I ran it until the first dance at 9.15 by which time a succession of guests had donned racing driver suits and brandished inflatable champagne bottles in a series of fun group shots. It made a great warm up for the disco!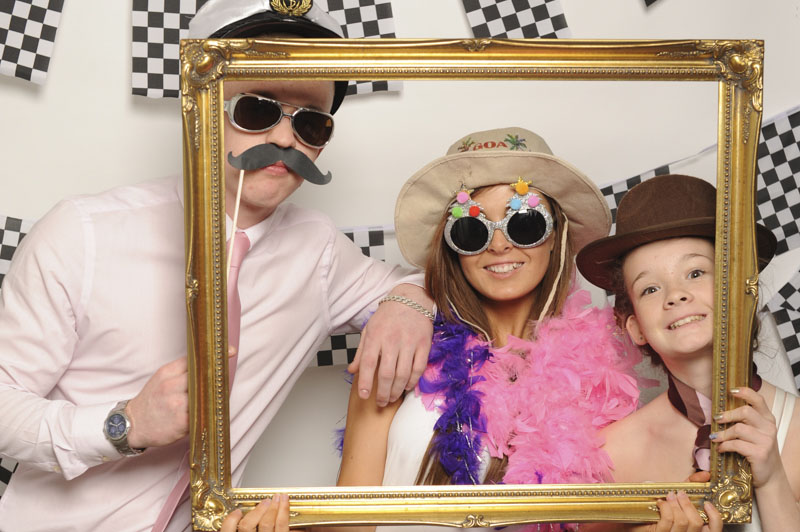 A lovely couple. A lovely wedding, and a great way to round off the year. If you're planning your wedding for 2015, I'd love to shoot it for you. You can get in touch here.
View my wedding photography gallery
View my wedding photography packages
View my wedding photography blog posts