My Lancashire wedding venues – Singleton Lodge
Back when it was first built, Singleton Lodge wasn't a wedding venue. Yet it's almost as if the designers knew something about its destiny, because this is one Lancashire venue made for weddings.
On a warm summer's day, there are few Lancashire wedding venues to beat Singleton Lodge. It's a Wedding Industry Awards Regional Winner. Set in 5 acres of land handily nestled between Poulton, Blackpool and Preston, it offers a wedding photographer's tick list of green fields, imposing trees, manicured lawns and the impressive Georgian red brick main house.
Photographically, it's outdoors where Singleton Lodge comes to life, yet from a practical perspective Singleton Lodge's chief benefit is indoors.
This isn't the largest of places – there's room for 80 to dine in the main room, with other rooms ideal for more intimate gatherings. For the evening reception you'll squeeze in 150 at most. Yet the layout of the accommodation works brilliantly.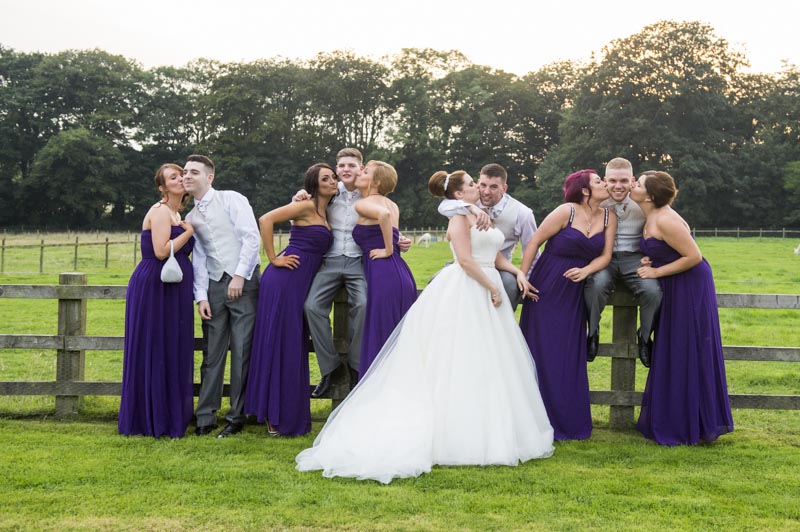 Book your wedding here and you can have the run of the place – the main room and all the other little breakout areas. Why does that matter? Well, it means that the people who want to dance and party can, and the people who want to chat, or simply sit in peace, can do that too. And there's always plenty of space to escape outdoors.
So Singleton Lodge is the perfect Lancashire wedding venue for the sort of function where there's a real mix of ages and preferences. There's no one shouting that the music's too loud, because they can take themselves off somewhere it isn't. And there's no screaming at the bartender in the hope he/she will hear you over the music, because the bar's in another room.
If the numbers you're planning to invite will fit, I'd heartily recommend Singleton Lodge. Just be sure to take me along as your wedding photographer…
Want to talk about your Lancashire wedding photography? You'll find me here.
View my wedding photography gallery
View my wedding photography packages
View my wedding photography blog posts