The Preston wedding that sparkled…
…Literally.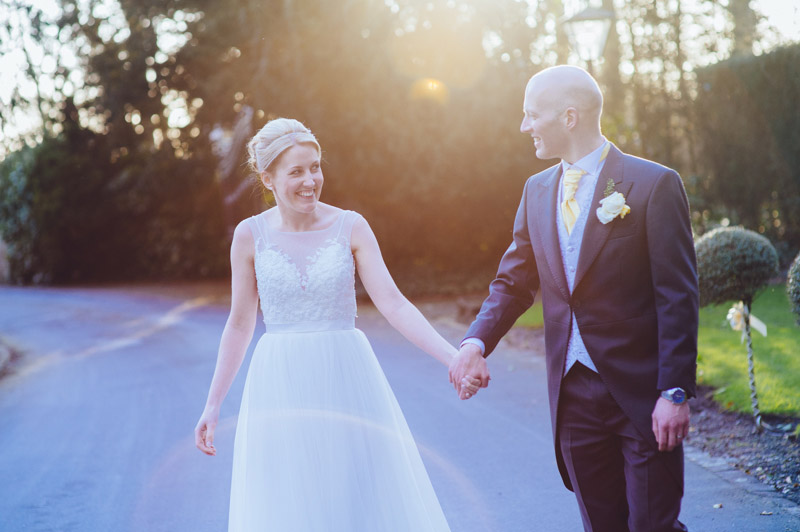 It doesn't take a genius to know you're taking a bit of a risk by holding your wedding on a spring day. Get lucky and it's gorgeous. Hit the April showers head on and, whilst you'll still have the most memorable of days, conditions can make things a little more trying – especially for your humble Preston wedding photographer. Fortunately for Caron and Steve, this spring wedding was fabulous.
St Mary the Virgin Church in Goosnargh provided the daffodil-filled backdrop to a suitably spring-y ceremony. Caron's daffodil bouquet and the yellow ties of the groom and groomsmen continued the theme. And the weather played ball to such an extent that guests sunned themselves in the churchyard rather than heading indoors. Considerately, Caron was fashionably late enough for this not to present a problem!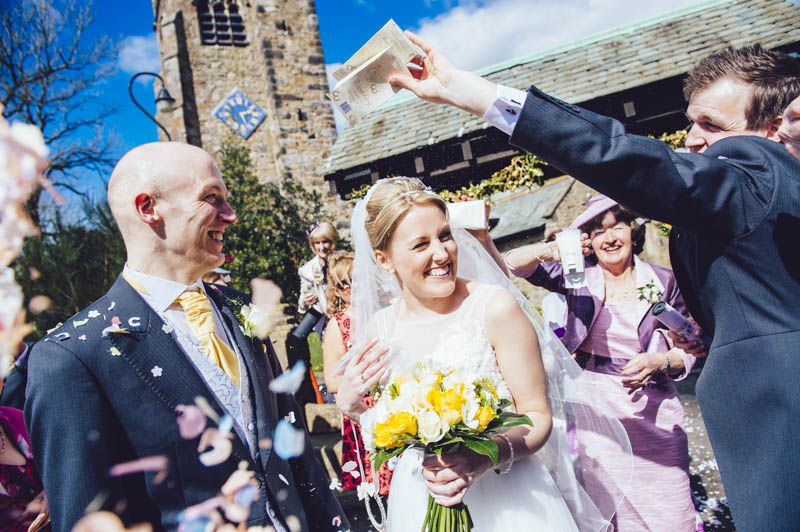 This was a day of perfect photo opportunities. Broughton Wedding Cars' vehicles gleamed in the sun as they pulled into Bartle Hall. The drinks reception was held on the lawn (always a bonus for this time of year), and as the sun sank behind the trees the bride and groom shots even came complete with a little Hollywood-style lens-flare.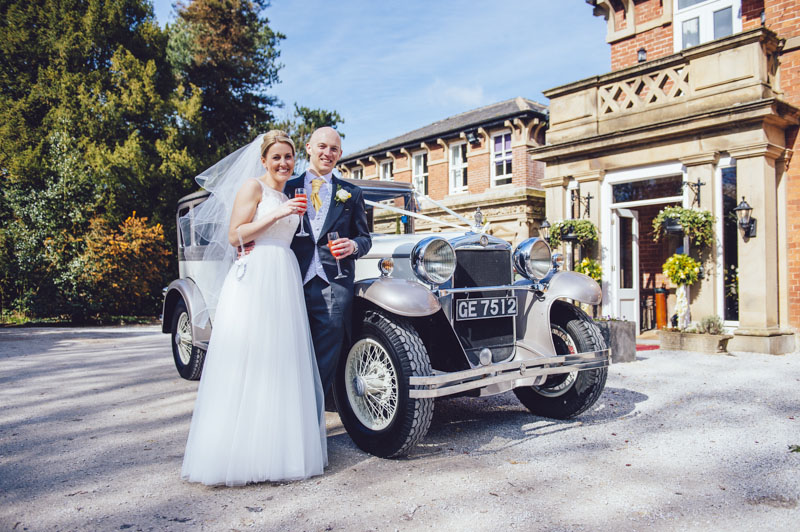 Dusk brought a bigger challenge. Stardream had supplied some giant 7ft sparklers and the race was on to get the shot before night fell. Now any professional photographer in Preston should be able to shoot fireworks. This was more involved though, as the scene needed composing in the ever-changing light. Then we'd have just 10 seconds to capture the perfect shot where bride and groom were perfectly positioned, and the exposure was such that you could make out individual sparks from the fireworks.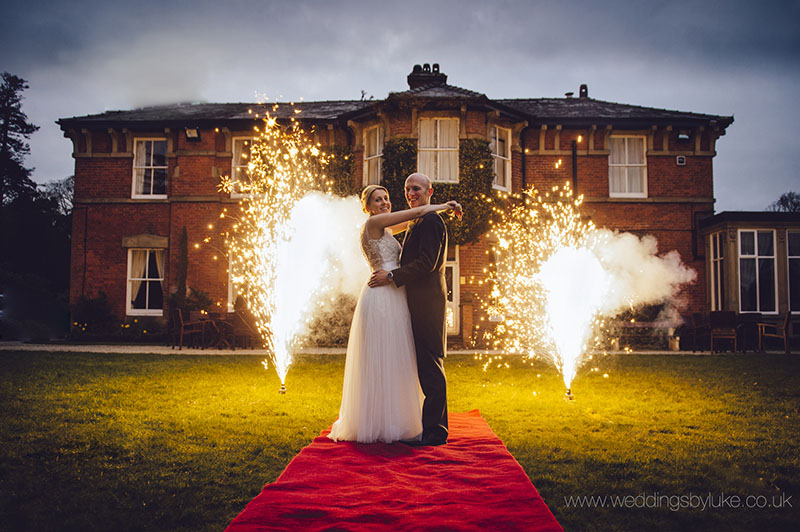 As you can see, we got the shot.
Congratulations to Caron and Steve, and thanks to them for kicking off a whole new season of wedding photography in sparkling style.
Want to discuss your Preston wedding photography? You'll find me here.
View my wedding photography gallery
View my wedding photography packages
View my wedding photography blog posts