Why civil weddings are more… civil
At one of my first Preston wedding photography shoots of the year, I'm reminded just why I enjoy civil wedding ceremonies so much.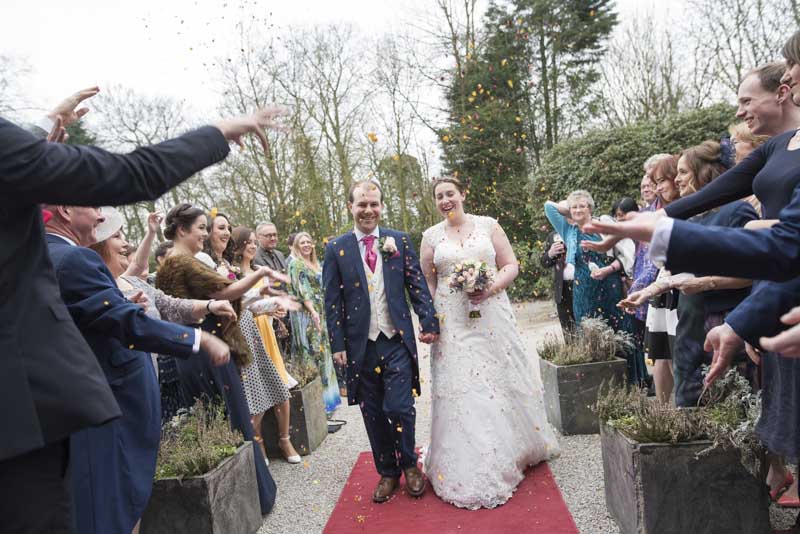 It's appropriate really, that my first wedding shoot of the year took place at the Lancashire wedding venue where I think I've spent more time than any other over the past few years. We were gathered at Bartle Hall for Rachel and Gavin's wedding on a late February day with more than a hint of spring in the air.
When you're a professional wedding photographer you can't help but compare weddings – you attend so many of them. Recently, I realised something about civil wedding ceremonies that hadn't really clicked before. They tend to be more relaxed.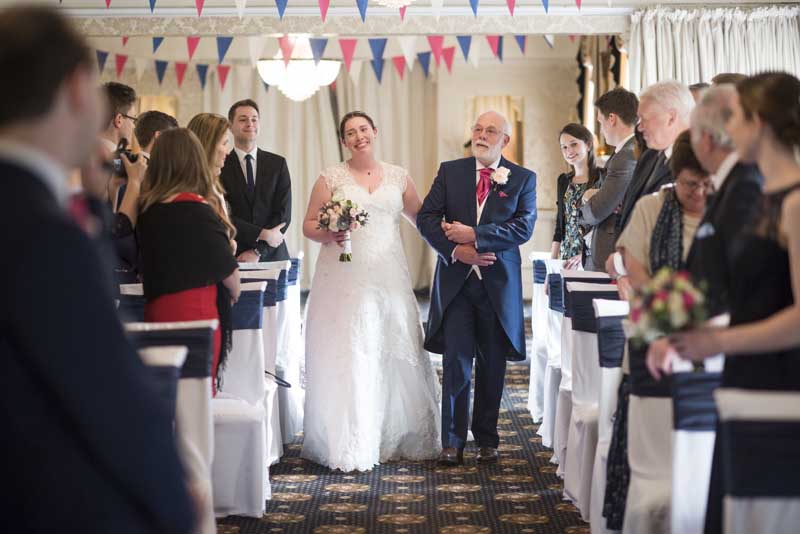 I suppose I should quickly clarify this. I don't think it's the nature of the ceremony that counts; it's the fact that everything's all in one place.
Rachel's bridal preparations all happened at Bartle Hall. So her journey to the ceremony was a stroll downstairs, as opposed to the rather more fraught waiting for wedding cars, then praying for no traffic delays.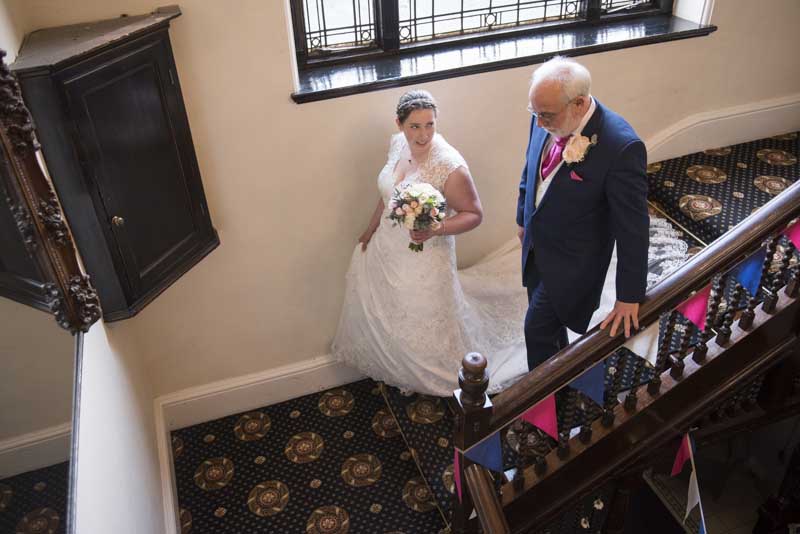 Following the ceremony, there were no logistics to manage in getting to the reception. No discussions about who's travelling with whom. No one getting lost and turning up late.
Instead, Rachel, Gavin and guests had a journey of a matter of feet to their reception venue. As usual Bartle Hall had pulled out all the stops, complemented by some lovely homemade bunting, a delicious looking wedding cake and spectacular flowers courtesy of Flower Design Blackpool.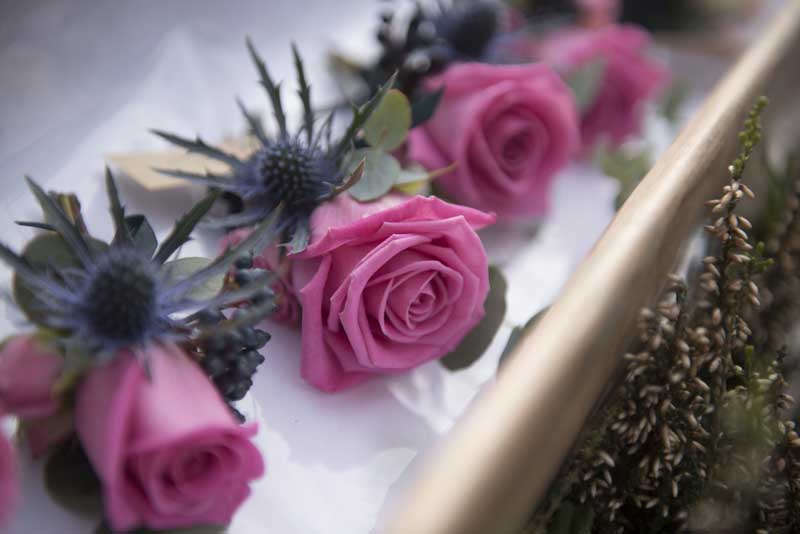 I guess the relaxed atmosphere came in part from the venue. Life seemed a little easier for the staff at Bartle Hall because every part of the wedding was happening on site, so timings could be more easily controlled. Certainly the guests could relax more. With a one venue wedding, once you're there you can simply enjoy.
Of course, a church wedding and reception elsewhere can be a magical experience. But there's little doubt that it adds to the logistical complexity. A church wedding means you spend more time on the road, and have more people in transit, than you might prefer. If your faith is at the centre of your wedding then that won't matter to you one bit. But if it isn't, then a one location wedding like Rachel and Gavin's could make everyone breathe more easily.
Let's talk about your wedding photography. You'll find me here.
View my wedding photography gallery
View my wedding photography packages
View my wedding photography blog posts