Capturing emotion in wedding photography
Of course you're going to look amazing on your wedding day – but for the wedding photography that really packs an emotional punch, you need split second timing and a little bit of luck.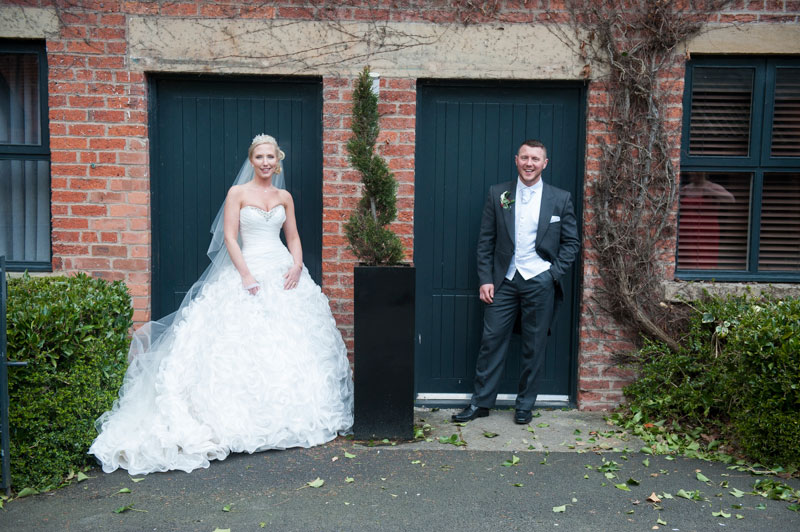 There's one ingredient that all great wedding photography needs. It doesn't really matter about the weather (although Leanne and Kyle were blessed with a perfect spring day). It's not the cars, the venue or even the dress, although they certainly help add to beautiful imagery.
And it's certainly not how photogenic you are (or feel), although Leanne and Kyle look terrific in these images.
It's emotion.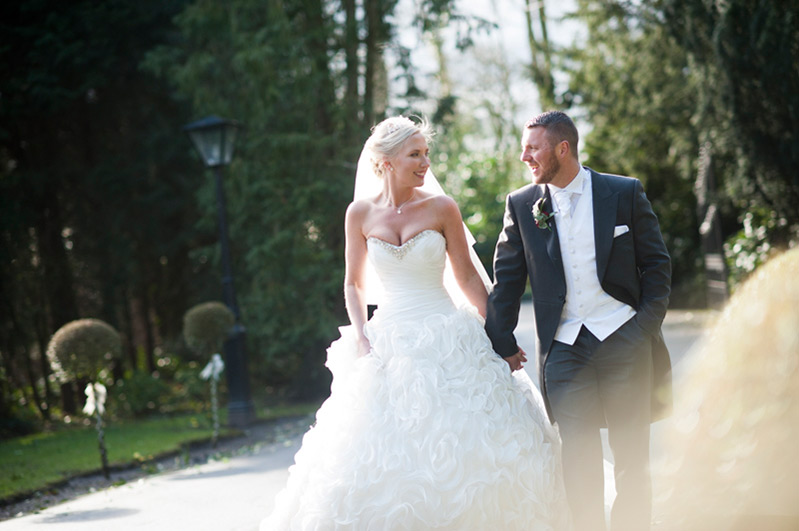 When it really comes down to it, a wedding is about emotion – and usually there are lots of them on display, from joy and happiness to love, to trepidation to a few tears (usually from mums and dads).
So my job as a Preston wedding photographer is to capture those fleeting moments when all that emotion is channelled into a look or a gesture – because no shot will carry as much meaning as the ones where you're wearing your heart on your sleeve.
Take this example, from Leanne's walk up the aisle at St Michael's and All Angels Church, Much Hoole, near Preston on 5 March. It's a perfect illustration of what I mean. Just for a moment, the poise Leanne displays in all her other photos is replaced by a brief moment of…well, I'll let you interpret it for yourself, but as she bites her lip and fixes her gaze on Kyle, I think it speaks volumes.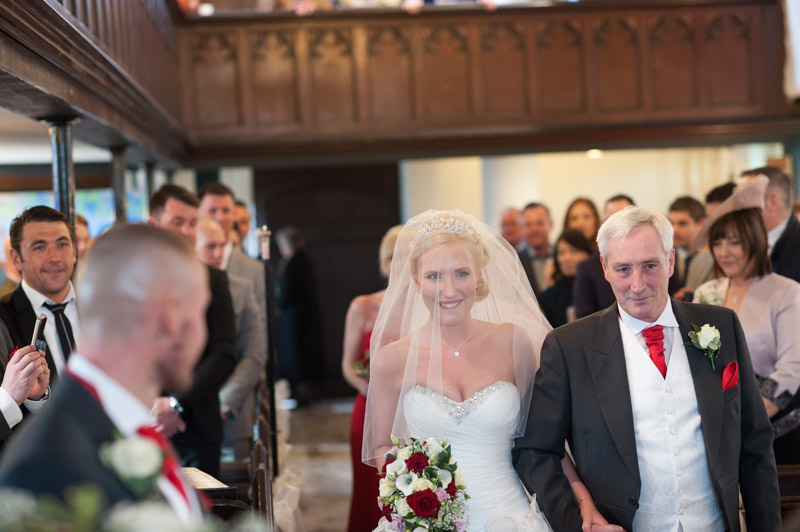 You can't stage images like that. But the longer you spend as a Preston wedding photographer the more you become attuned to when a moment like this is about to happen. Even so, you still need a bit of luck, and have to be constantly shooting.
Leanne and Kyle loved the shots taken at the ceremony and afterwards in Bartle Hall's Balmoral Suite. "They are amazing, thank you" they told me.
Want to love your Preston wedding photography just as much? You'll find me here.
View my wedding photography gallery
View my wedding photography packages
View my wedding photography blog posts