Rachel and Richard Clarke's Wedding in Bashall, Clitheroe
Do it differently
Rachel and Richard Clarke, Bashall Barn, Bashall, near Clitheroe
Cows. Wellies. Charabancs. Barns. Seventh heaven for any wedding photographer.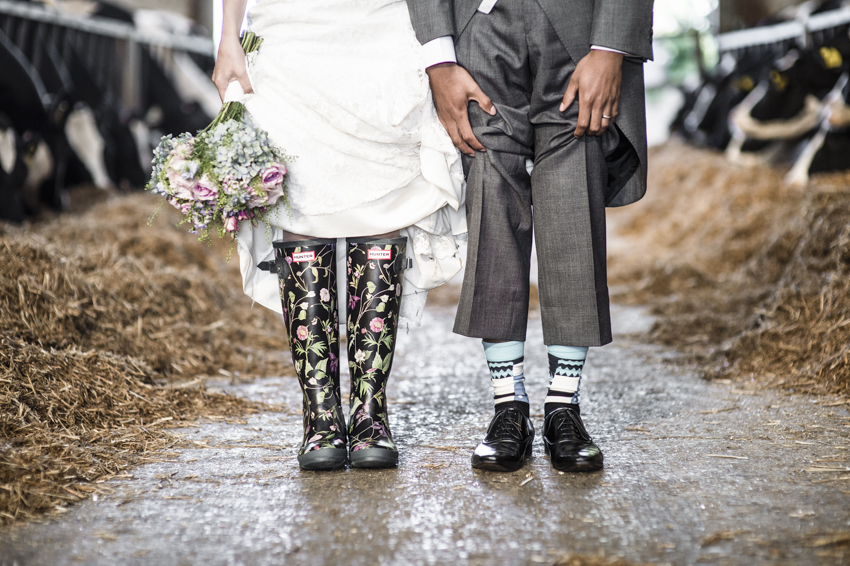 You never quite know what you're going to get at a wedding. Of course, we'll have talked about the day and I'll have a plan of action, but it's the quirky, unusual or unexpected that can make all the difference. I love the unusual – because that's what makes your wedding photography feel entirely different – and entirely yours.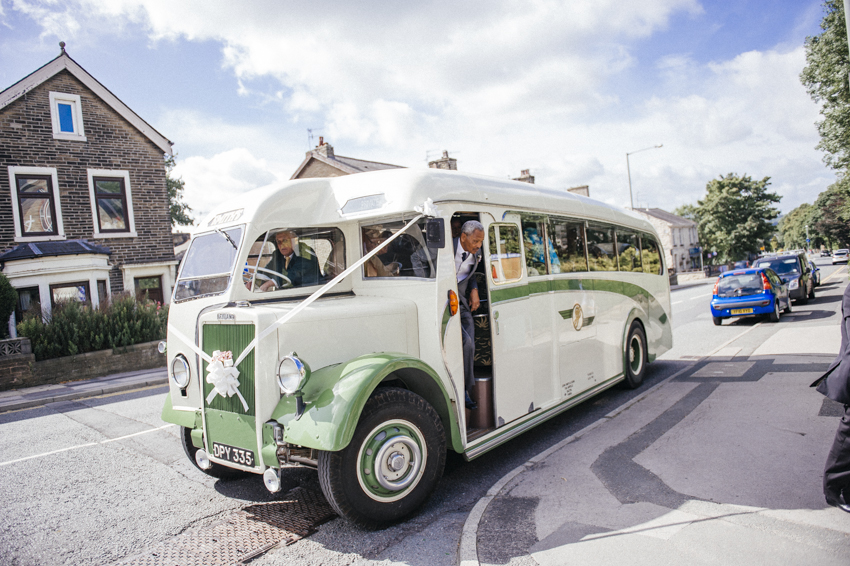 Here's a perfect example of what I mean. Rachel and Richard Clarke held their wedding reception at Bashall Barn near Clitheroe. The barn is part of a working farm which basks in the gorgeous East Lancashire countryside. The reception venue is an inviting blank canvas onto which Rachel and Richard created a wonderfully relaxed and informal space. Festooned with gingham and floral bunting it was as if the Great British Bake Off had turned its hand to weddings.
And that's not all. Here are the other ingredients that gave Rachel and Richard's wedding photography real personality.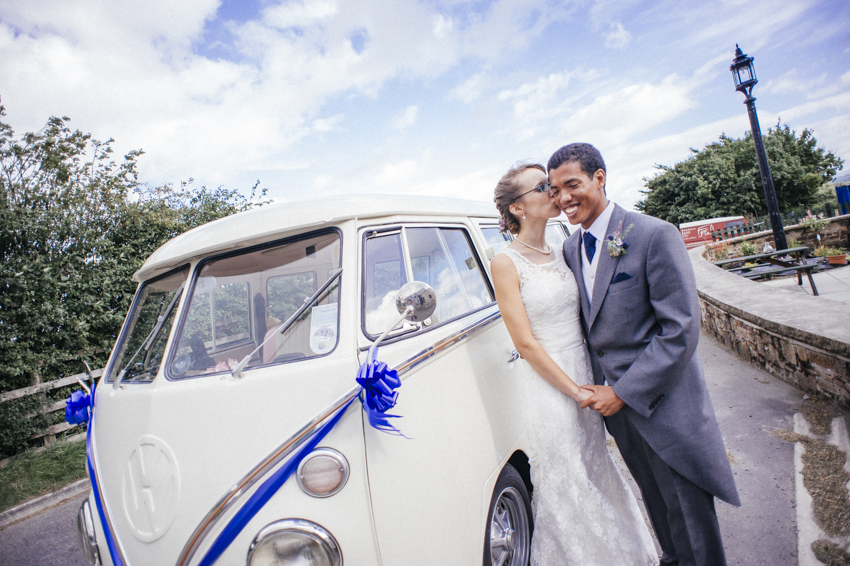 A view of Pendle Hill no self-respecting wedding photographer could fail to use (so I used it)
A 1950s scene-stealing charabanc
A vintage Volkswagen camper van, a fine prop for a photo – inside and out
A dairy herd none too camera shy
Some rather natty wellies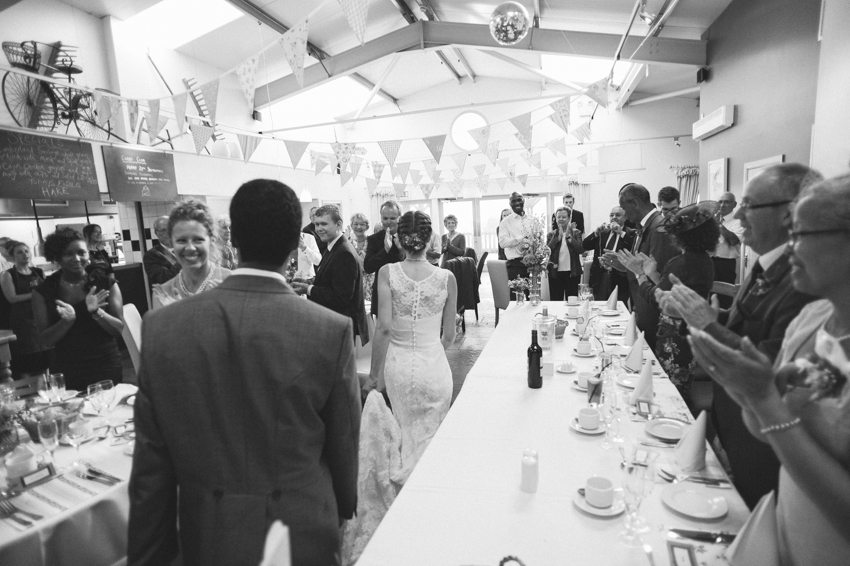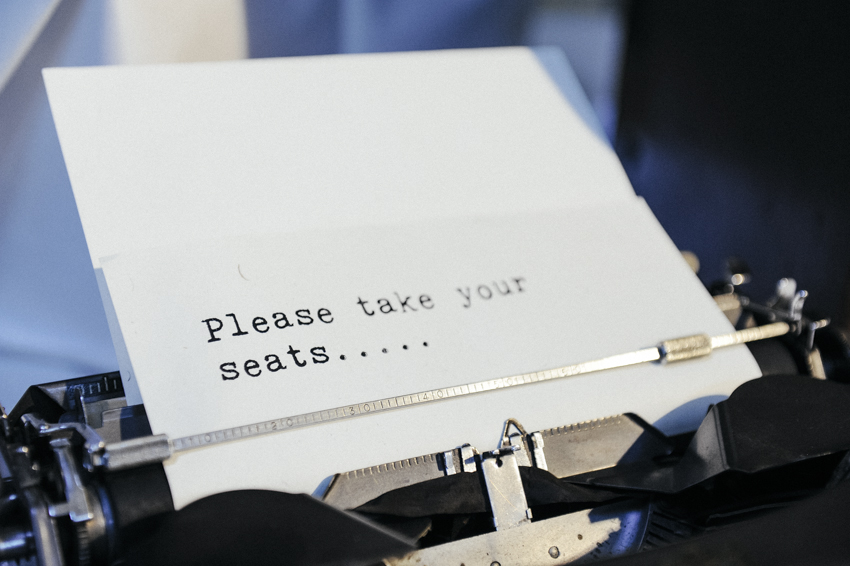 Now, just imagine what we could do with your wedding photography…
View Rachel and Richard Clarke's wedding gallery
Back to my blog posts
View my wedding photography gallery