Lindsay & Chris, Bartle Hall in Preston
Making more of your December wedding photography
Lindsay & Chris, Bartle Hall, Nr Preston
Hold your wedding in December and you have to take the weather as you find it. But for a wedding photographer, getting outside and taking advantage of natural light and natural settings is what keeps your wedding photography varied and interesting. The weather wasn't playing ball at Lindsay and Chris' wedding. But then, just before we started to lose the light, we seized our chance.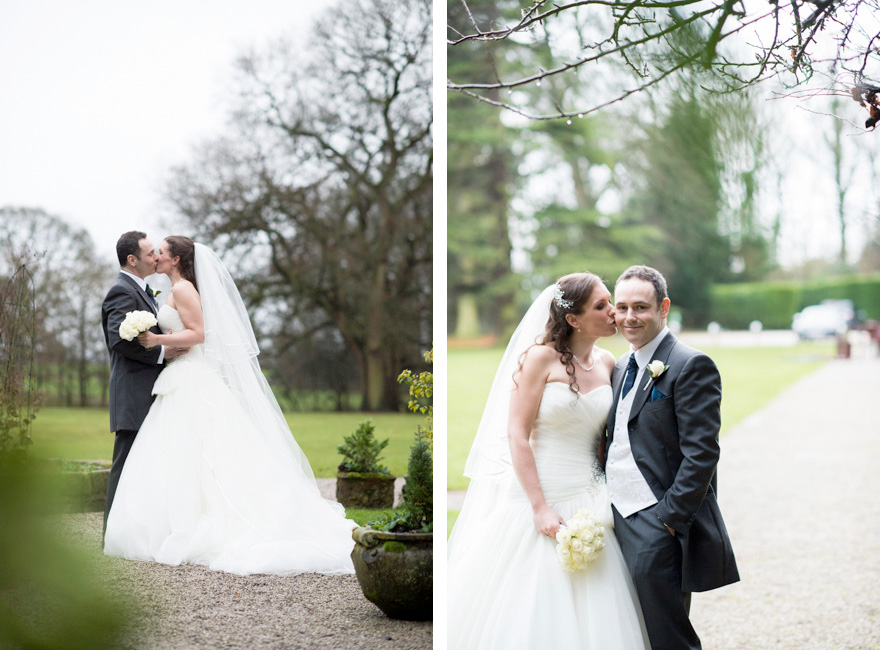 It's not as if there wasn't plenty going on indoors. This was the only wedding breakfast I can remember where the guests were singing and dancing during the wedding breakfast (and even on their chairs between courses). But if there's an opportunity to add variety to your wedding photography I'll always take it – and that meant grabbing the only chance of the day to get outside.
Think December wedding and you probably think bare trees and leaden skies, but as you'll see from these shots there are still plenty of lush greens to add life and zing to the shots. The fact there's no bright sunlight means the colours aren't bleached out, there's no one squinting. There are no long shadows and that means there's nothing attempting to steal the focus from Lindsay and Chris. I think that lends these shots a purity that can be tougher to achieve on a gorgeous day. Then it was back indoors for the love train procession. And it's not easy taking photos from in amongst a conga line… Let's talk about your Lancashire wedding photography (indoors, outdoors or mid-dance). Give me a call.
Back to my blog posts
View my wedding photography gallery