Make more of your wedding photography
A week or two ago I mentioned that I was looking forward to shooting a wedding reception at one of my favourite venues: Beeston Manor near Preston. In the event, Aimee and Graham's day turned out to be even more glorious than expected.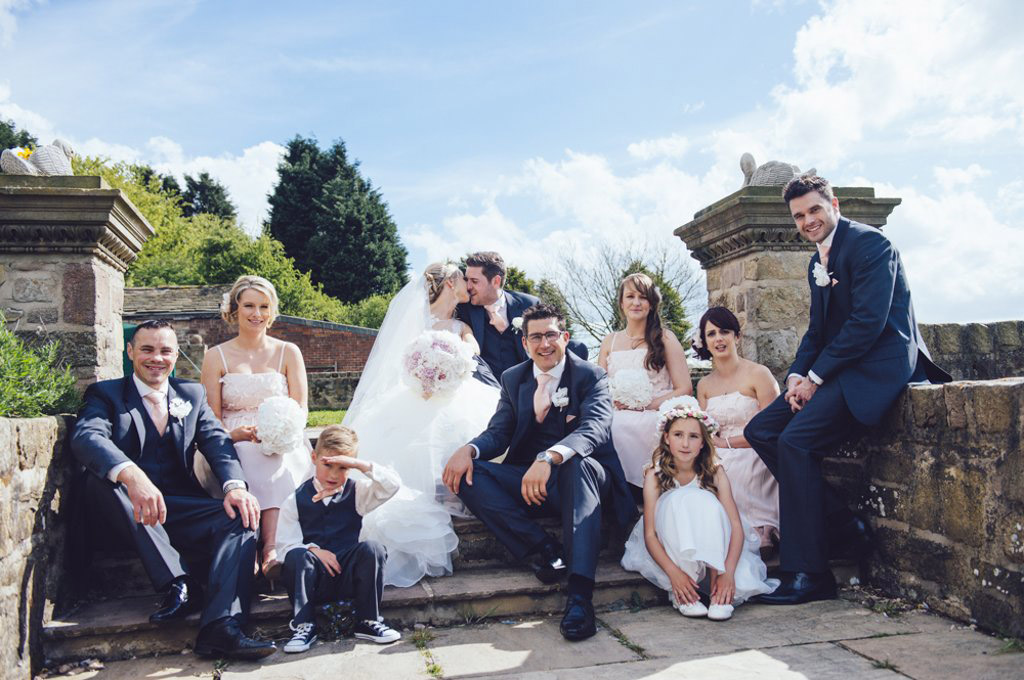 Partly that was a result of lovely people having a wonderful day. Partly it was a result of (mainly) blue skies and a venue that gives this Preston wedding photographer bags of variety in terms of location, light and tone. (There aren't many venues where you can mix hilltop sunsets and woodland with walled gardens and manicured lawns).
And partly it was a result of the care and attention Aimee and Graham had devoted to every last element of their wedding day – from handmade favours and quirky menus to a vintage bike and a BIG illuminated G&A (God knows where they're going to put it).
A Lancashire wedding photographer's playground
Now they didn't spend that amount of time adding those attention-grabbing touches for my benefit. They did it to create a style – a series of little (and not so little) details that all added up to one big unforgettable experience.
And yet the effect on their wedding photography was profound. Unwittingly they'd created a Lancashire wedding photographer's playground, with inspiration everywhere you turned. Combined with a venue that manages to be photogenic on even the most inclement of days, Aimee and Graham's wedding at Beeston Manor provided enough photo opportunities to fill three weddings.
Their contribution to the results of their own photography has meant that their images have already taken on something of a life of their own. The 'sunset through the heart' image will be on the front of thank you cards winging their way to guests as we speak. And Beeston Manor were so taken with the bluebell shots they'll be featuring them in their autumn wedding fairs.
You make the photo
And the point to take from this? You should expect your professional wedding photographer to deliver the goods every time, irrespective of location and irrespective of the lengths to which you go to provide photo opportunity after photo opportunity. It's just that, when you do what Aimee and Graham did, you help make even the best wedding photography better.
Are you getting married at Beeston Manor?
You name it, if it's a Lancashire wedding venue I've done it. If you're planning your wedding at Beeston Manor, Singleton Lodge or Preston Marriot Hotel this year, then I'd love to be a part of it. Do give me a call or drop me a line here.
Back to my blog posts
View my wedding photography gallery