The Sunflower Wedding
This week has been one of contrasts – and one that proves that as a Lancashire wedding photographer you have to be ready for anything. Scorching conditions. Battering rain. Cows. The usual…
Gill and Tim's wedding didn't feature battering rain (see my next post) but it did feature glorious skies, a really appealing sunflower motif and the occasional cow.
The wedding happened at St Hilda's, Bilsborrow, before everyone decamped to one of my favourite Lancashire wedding venues, on the other side of the Trough of Bowland (from Bilsborrow), Bashall Barn near Clitheroe.
I'd been with the bride throughout her preparations, and stayed with the wedding party until first dance. Professional wedding photographers call this 'full coverage' and it's my favourite way to shoot a wedding because you get the opportunity to really tell the story of the day, from the nervous 'before' to the solemnity of the service to the joy of the reception afterwards.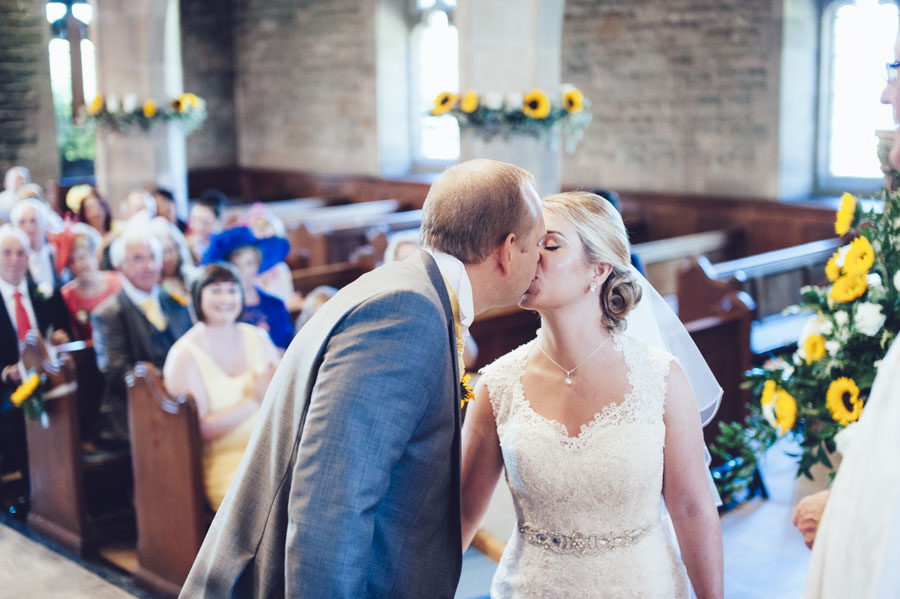 Of course, it helps when your bride and groom provide you with great shot after shot after shot. Gill and Tim had arranged a double decker bus to Bashall Barn (which made an impressive job of navigating the winding country lanes). At the barn itself we took to the fields, farmyard gates and sheds for some gorgeous location shots – and I got chomped by a cow. My shirt still has the teeth marks…
And throughout the celebration were those sunflowers – an inspired touch that created a really lovely running motif through almost every shot. They're in the bouquet, the button-holes, the church decorations, the table decorations and Gill's garden.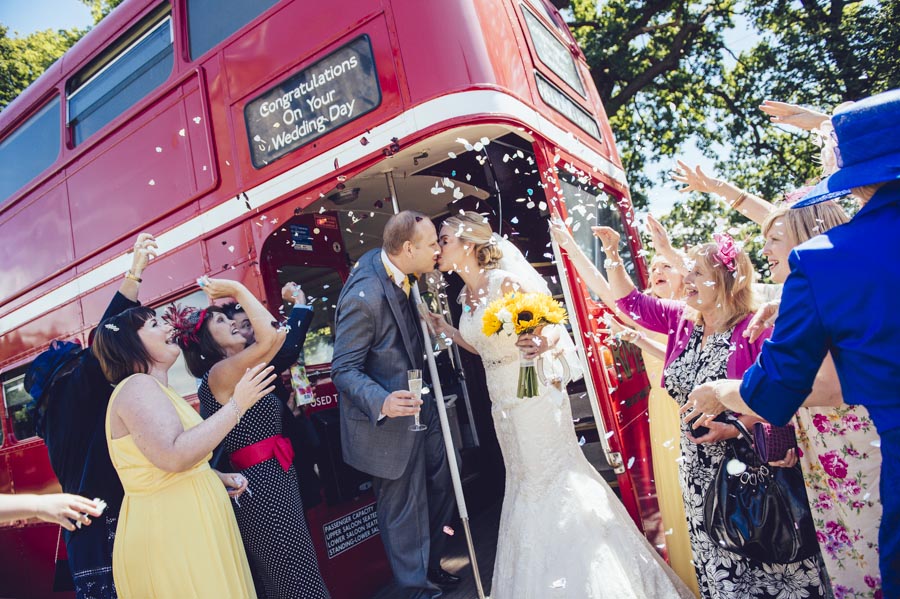 If we happen to discuss your Lancashire wedding photography and you ask for advice on how to give your shots impact – well, I'd suggest following Gill and Tim's lead.
Let's talk about the photography for your wedding in Clitheroe or across Lancashire. You'll find me here.
View my wedding photography gallery
View my wedding photography packages
View my wedding photography blog posts