The Water Wedding
You see, this what you get when a Lancashire wedding photographer ventures into Yorkshire…
Sometimes, you just have to shake your head at the sheer lunacy of the weather and enjoy it anyway. That was the case for Emma and Simon who, with the help of a hugely impressive family effort, created a memorable wedding for all the right reasons, even if the weather was doing its best to undermine things.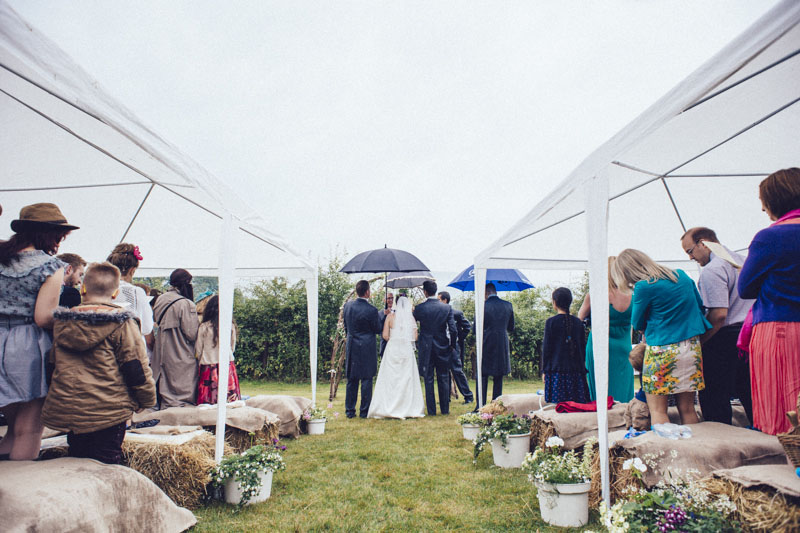 We were at the Jonas Centre in North Yorkshire, a wedding venue smack in the heart of Wensleydale, with the Yorkshire Dales tumbling around us. The wedding was held in a field beneath gazebos, with guests on bales of hay, flowers by the mother of the bride, and cake by the bride's sister and bridesmaid.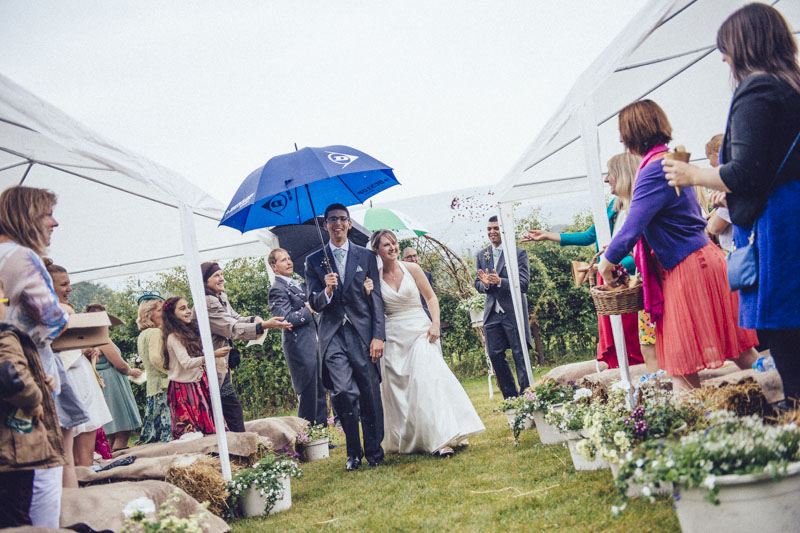 And boy did it rain. 6 hours of Wensleydale wedding photography, and aside from the occasional indoor shot, the rain was beating down in every one. At least, it was until I left, at which point the evening sun came out and the garden games began. Typical.
And yet it was a brilliant wedding. Partly that was because of the people. And partly it was because a wedding should be filled with stories to tell the kids and grandkids. And Emma and Simon's wedding photography tells the story of a day when people came together to celebrate – and nothing was about to stop them.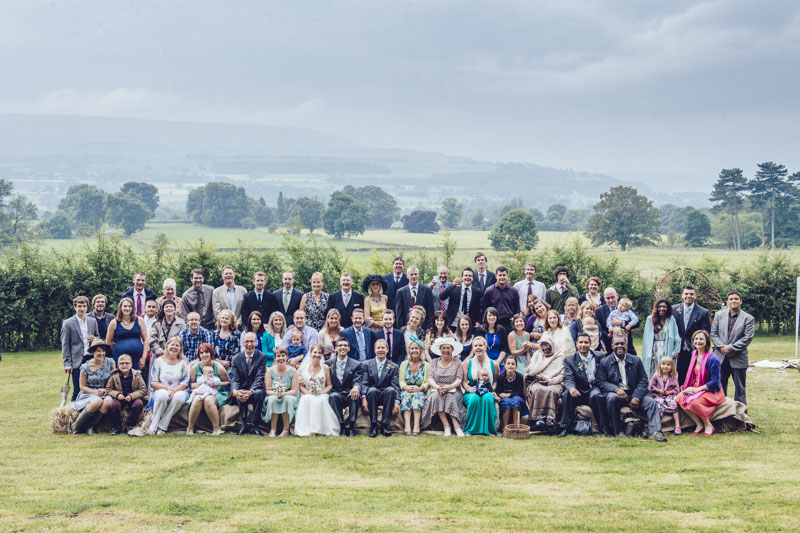 It was a soggy, warm, friendly pleasure – and all the more welcome because Emma and Simon had got in touch on the off chance. They needed a wedding photographer at the last minute and I'd had a rare gap in the diary. Which just goes to show: if you're looking for a professional Lancashire (or Yorkshire) wedding photographer, don't assume we're always booked months in advance – we do get the occasional gap.
Let's talk about your wedding photography. You'll find me here.
View my wedding photography gallery
View my wedding photography packages
View my wedding photography blog posts