Wig out with a wedding photobooth
Discover the power of fancy dress and silly glasses…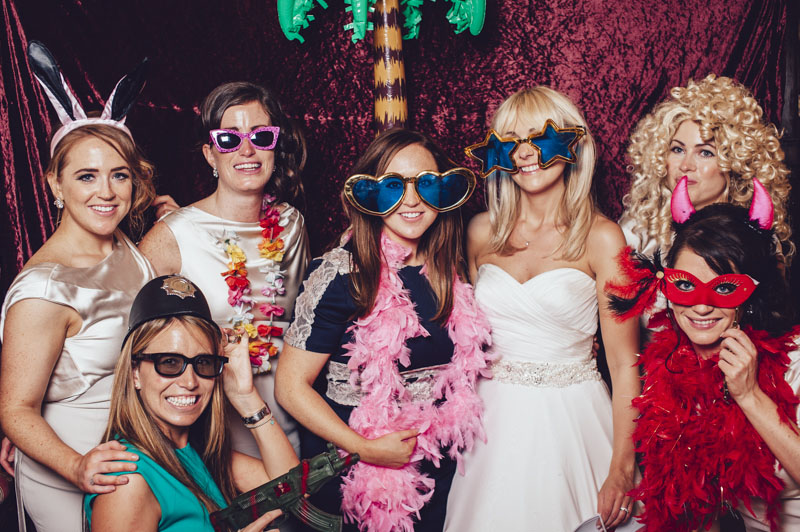 Stiff. Formal. Reserved. Choose grand surroundings for your wedding and it's easy to feel that you somehow have to be on your best behaviour. But this is your wedding. And if you can't let your hair down then, when can you?
Sometimes though, your guests need a little nudge; a little encouragement to take advantage of the occasion and location and enjoy themselves. And that's when a wedding photobooth can make all the difference.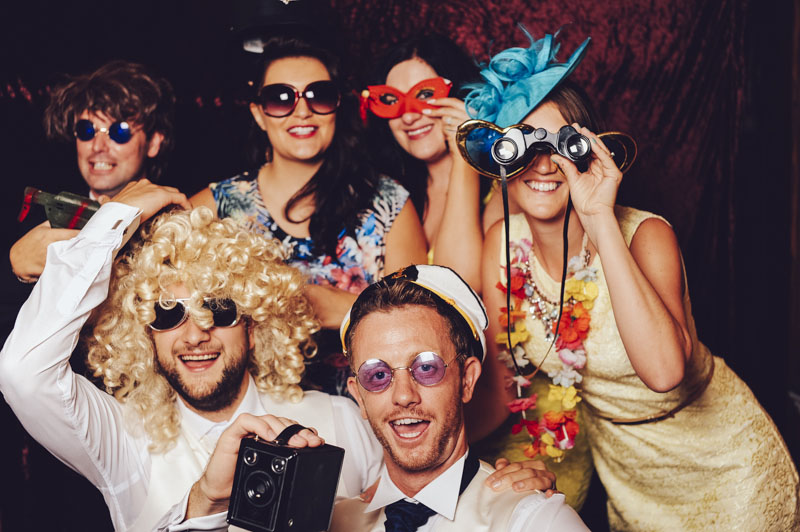 Take Rachael and Chris' wedding. As mentioned in a previous post, their wedding took place at Denton Hall in Ilkley. These were grand surroundings for a grand wedding. But for all the finery, Rachael and Chris wanted to make sure that their wedding was, first and foremost, fun.
That's the benefit of a wedding photobooth. It allows everyone to go a bit silly. It occupies guests while they're waiting for the bride and groom to finish their wedding photography or get changed. It keeps the mood light, no matter how luxurious the surroundings. And it ensures that, when you look back on your day, the 'formal' wedding shots are balanced by more wedding photography that's anything but formal.
You can chat about hiring a wedding photobooth for your wedding by getting in touch here.
View my wedding photography gallery
View my wedding photography packages
View my wedding photography blog posts