Spoilt for choice
Rachael and Chris' wedding at Denton Hall, Ilkley provided enough photo opportunities for half a dozen weddings.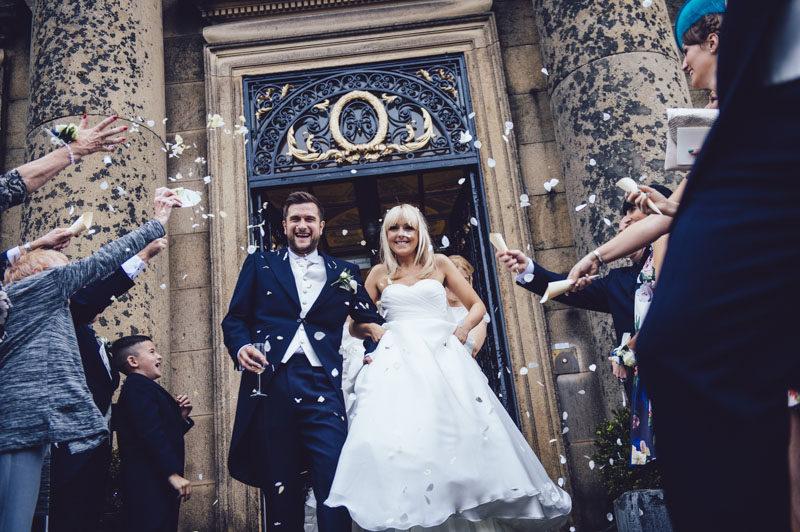 You'd think the overcast skies above Ilkley might limit the wedding photography at Rachael and Chris' celebration. Don't you believe it. I visit a lot of wedding venues in Lancashire and beyond that practically burst with photo opportunities. Denton Hall in Ilkley is as impressive as any of them, but what really sent the camera into meltdown was the people.
I have no idea how many people were actually groomsmen at Rachael and Chris' wedding, but every time I took a new shot, there was another one. I have a sneaky feeling they were switching suits just to confuse me…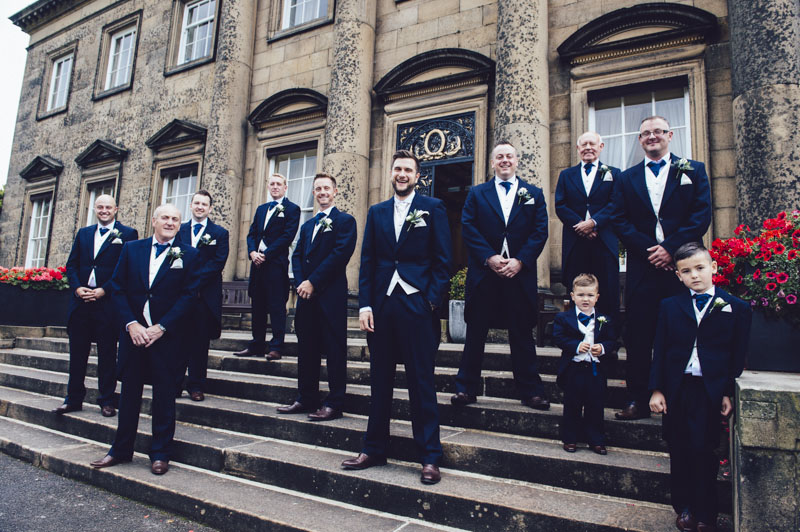 Together with a full complement of 5 bridesmaids, this was a wedding of scale and grandeur and, despite the weather not playing ball, I think the refinement and style shows in the results.
The bulk of my wedding photography takes place in and around Preston, but a recommend from a wedding I'd covered 2-3 years earlier at Arley Hall saw me heading to Yorkshire to cover the bride's preparations, and then staying long after the first dance. So thanks to Katie and Ed for putting in a kind word!
And if you'd like to have a chat about your wedding photography, you'll find me here.
View my wedding photography gallery
View my wedding photography packages
View my wedding photography blog posts