Prepping the bridal prep
It's the morning of the biggest day of your life. Guess what? It doesn't have to be chaos…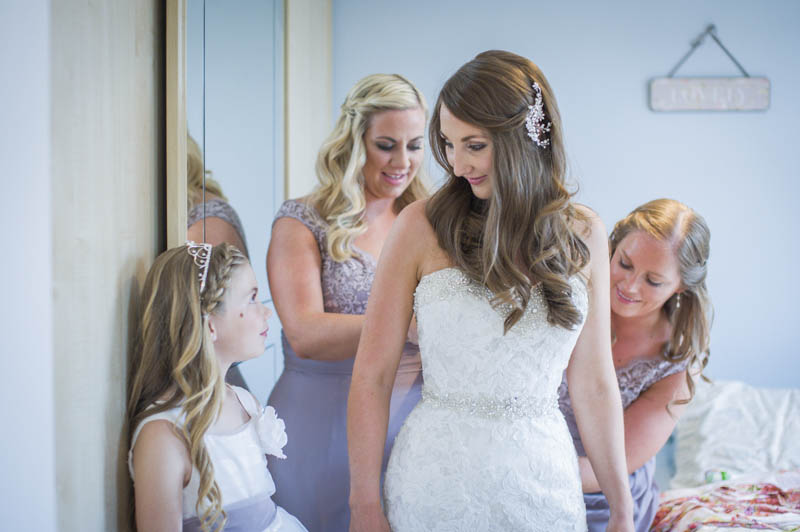 If there's one part of the wedding day that I always feel privileged to be a part of, it's the bridal prep. At least, it's a privilege when all is calm. Sometimes, however, things can get a little fraught. That's because this is the point of the day when nerves are (usually) at their most ragged, events are at their most fraught, and planning (you suddenly realise) hasn't really covered this part of the day. But it doesn't have to be like this.
So here are my 5 top tips for a relaxed bridal prep:
Space & people
You see some fascinating sights as a Preston wedding photographer. A bride and 4 bridesmaids fighting over one small bathroom. An extended family queuing to use an ironing board.
So before you get to the big day and realise you've got a house full and no chance of fitting everyone in, work out what space you have, and how many people that space will accommodate. If need be, convert other rooms into dressing rooms and allocate them in advance, or book an extra suite at your wedding hotel if prep is taking place there.
Time it
Who's getting ready when? Plan it in advance and be generous with your timings, because if my wedding prep shoots have taught me anything, it's that things you've done a thousand times before – from applying make-up to doing your nails – suddenly need three attempts to get them just right.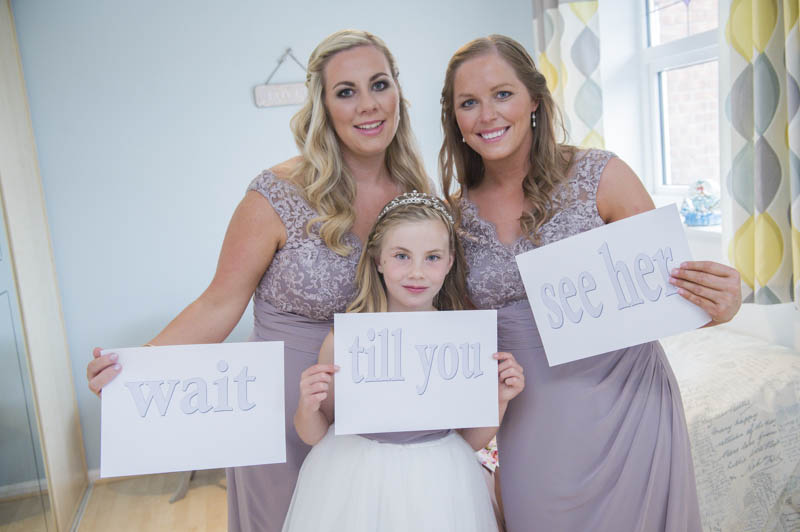 Well-wishers
Of course they have only the best of intentions – but what most well-wishers who drop in fail to realise is that they're the 8th person to do that this morning. Too many, and you can run out of time and space really fast. Manage the situation in advance and if necessary, put your dad on doorman duty to politely collect best wishes and keep your prep to schedule.
Plan the special events
A note to bridesmaids everywhere: if you are going to plan something for the morning of the big day, keep it short – and work together on one surprise rather than trying to squeeze in 2 or 3 different ones. Tell the wedding photographer about them in advance too!
Don't forget the wedding photographer
I don't ask for much. Space to move around and the occasional cup of tea just about cover it. But if you're inviting your Preston wedding photographer to cover the wedding prep, bear in mind what that means and plan accordingly.
If you want the house/room to look its best, do the cleaning and tidying before everyone arrives, but remember I'm shooting people, dresses, corsages etc; lots of it in close up – so don't worry if things are a bit of a state.
Let's talk about your Preston wedding photography. Give me a call here.
View my wedding photography gallery
View my wedding photography packages
View my wedding photography blog posts