Wild wedding photography
It's windy, wet and wild outside – and it's your wedding day. Here's proof that it doesn't have to matter one bit…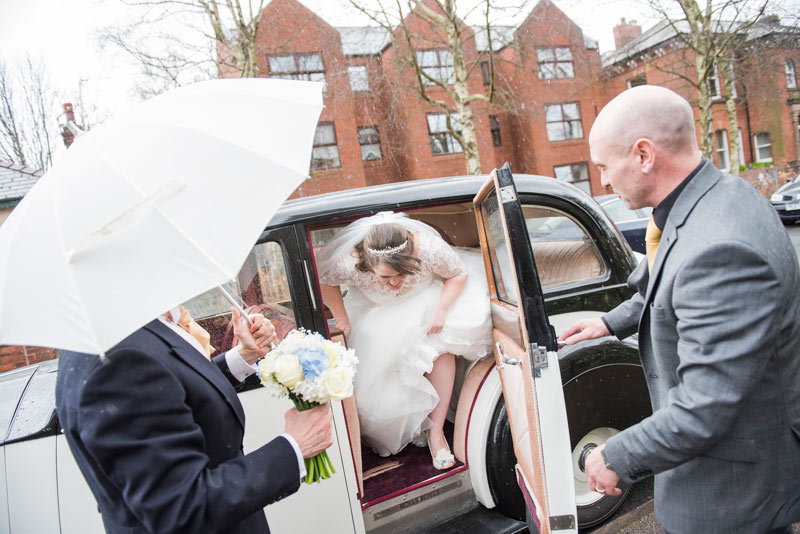 Something happens to weddings when the weather decides it's not going to play ball. You spend your week(s) before the big day checking the long range forecasts and begging Tomasz Schafernaker to make the rain hit anywhere but Lancashire and then, when it pours down, there's a kind of 'make the best of it' attitude that kicks in and creates something brilliant.
Which leads me on to the subjects of this post: Rachel and James. They were getting married at the Christ Church in Fulwood, with the reception at The Villa in Wrea Green. It was a late March day and the weather was… well it was rubbish actually. You can get away with a bit of rain, but add a wild, swirling wind and your wedding photography runs the risk of being a series of shots of people holding down their hats, skirts and dresses.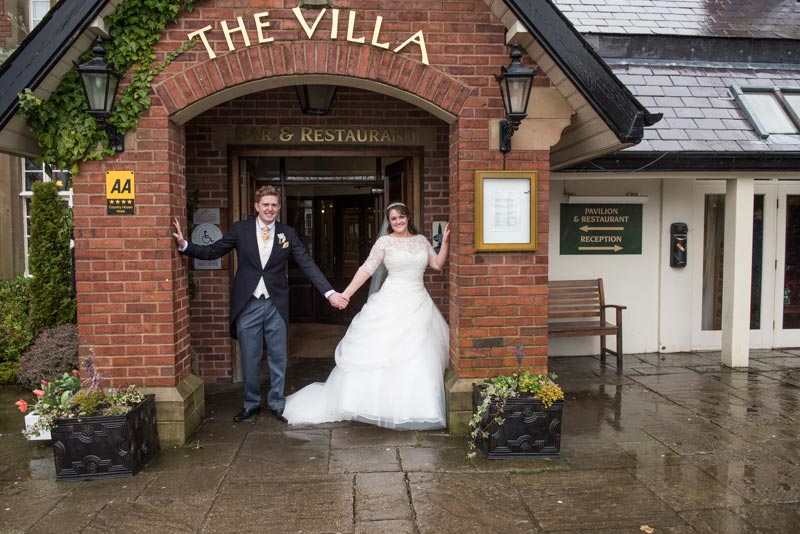 Which kind of explains why there's very little outdoor wedding photography here. But boy did Rachel and James make up for it.
Impromptu congas. Good conversation. Wild laughter. And a light Lord of the Rings theme (I was a little worried about approaching the people on Mordor table) meant no one cared what was happening outside.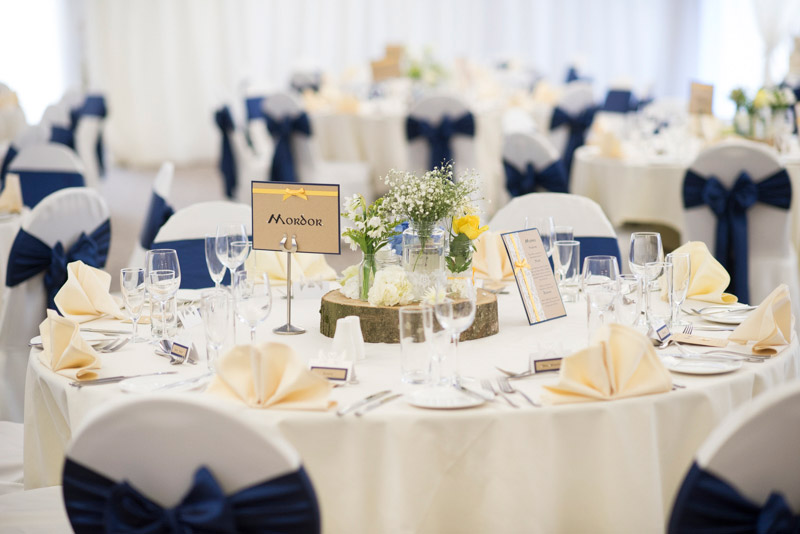 That was aided by a great venue – The Villa really is a Lancashire wedding venue that holds its own when the rain's bucketing – and a lovely, enthusiastic bunch of guests. And holding it all together were Rachel and James who I don't think stopped smiling and chatting and making their guests feel welcome all day.
Now that's how to do a wet wedding.
Let's talk about your wedding photography. You'll find me here.
View my wedding photography gallery
View my wedding photography packages
View my wedding photography blog posts